UK Supercomputer Among Top 500 in World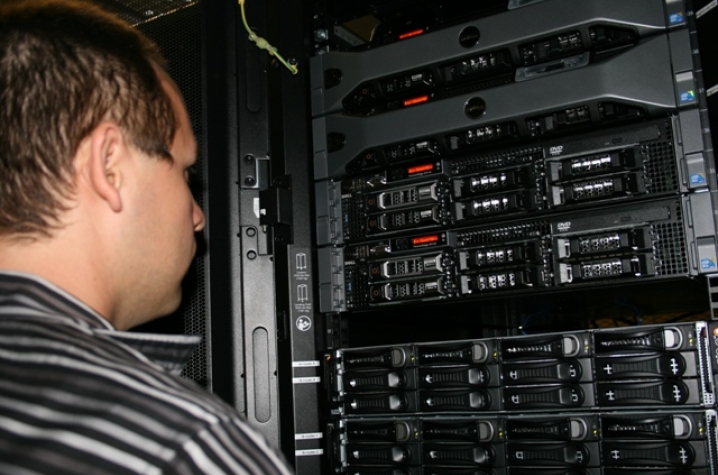 LEXINGTON, Ky. (Dec. 10, 2010) − UK's new Dell supercomputer, the William N. Lipscomb Jr. High Performance Supercomputing Cluster, was listed at number 259 in the 36th edition of the closely watched TOP500 list of the world's most powerful supercomputers, unveiled November 14 at the SuperComputing 10 conference in New Orleans. The TOP500 list is compiled by Hans Meuer of the University of Mannheim, Germany; Erich Strohmaier and Horst Simon of NERSC/Lawrence Berkeley National Laboratory; and Jack Dongarra of the University of Tennessee, Knoxville based on the LINPACK benchmark results. See http://top500.org/ for more detailed information.
UK's previous supercomputer, the IBM BCX cluster, was listed at number 66 on the June 2007 list, a few months after it was installed. In the highly volatile and competitive rankings, the BCX fell to number 103 in November 2007, number 263 in June 2008, and number 493 in November 2008.
"University of Kentucky Information Technology is thrilled to once again be listed among the Top 500 most powerful supercomputers in the world," said Vince Kellen, CIO of UK Information Technology (UKIT). "World-class computing power is key to UK's research mission and moving UK to become a Top 20 university. The Lipscomb Cluster will assist UK researchers to power Kentucky and UK into the twenty-first century."