What Happens in Lex Vegas…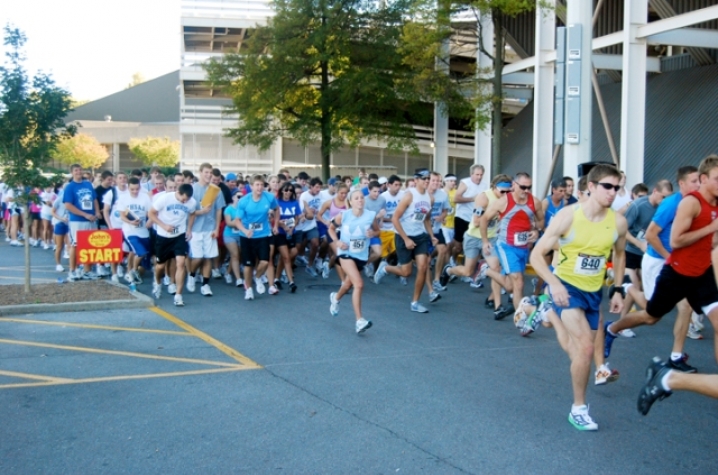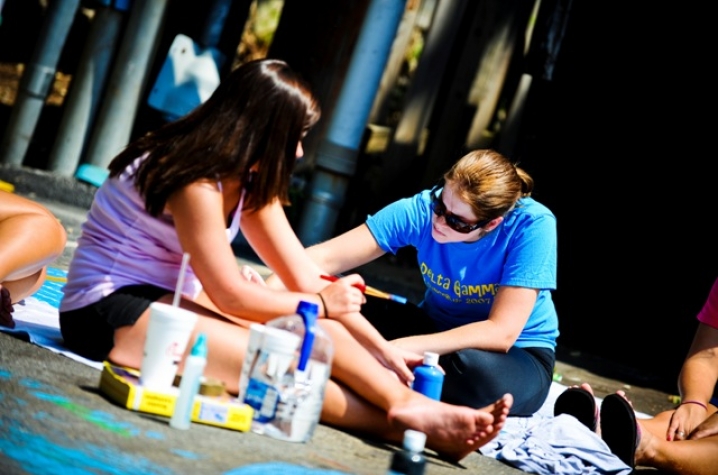 LEXINGTON, Ky. (Oct. 23, 2009) – This weekend in Lexington (aka Lex Vegas) promises to be full of excitement as UK's 2009 Homecoming activities officially kickoff! Las Vegas is coming to Lexington as this year's theme, "Viva Lex Vegas," takes over campus and the city through a series of activities and events brought to you by UK's Student Activities Board (SAB).
In preparation for the Mississippi State Bulldogs' visit to the Commonwealth, the city of Lexington is going to make sure they "see blue."! On Saturday, Oct. 24, student organizations will take to the streets to "Paint the Town Blue." This annual event brings the excitement of Homecoming throughout Lexington by student groups painting UK-themed murals on the windows of local businesses. These spirited displays will stay up the entire week of Homecoming.
On Sunday, the focus shifts to giving back with the DanceBlue 5K Run/Walk For The Kids! The race begins at 3 p.m. at Commonwealth Stadium.
"The 'For The Kids' 5K is a great way to kick off Homecoming week," Kara Sutton, DanceBlue campus marketing chair, said. "Besides being great exercise, all of the proceeds go to benefit UK's pediatric oncology clinic."
Early registration costs $12 and must be received by 5 p.m. Oct. 23, in the Office of Student Involvement, Room 203 Student Center, or you may pre-register from 4 to 7 p.m. Oct. 23 at John's Run/Walk Shop on South Ashland Avenue. The registration form is available here.
Day-of registration is $16 dollars. The run is co-sponsored by the Center for Community Outreach and SAB.
Also on Sunday, the Homecoming banner competition will be in full gear! Visit the Johnson Center or the William T. Young Library all week to see these artistic displays of spirit.
Student organizations are competing throughout Homecoming for the coveted Wildcat Cup through a series of events and competitions. Winners will be announced at halftime of the Homecoming football game versus Mississippi State Saturday, Oct. 31. Kickoff is set for 7 p.m.
For more information on DanceBlue, visit www.danceblue.org. For more information about UK's 2009 Homecoming activities, visit www.ukhomecoming.com.