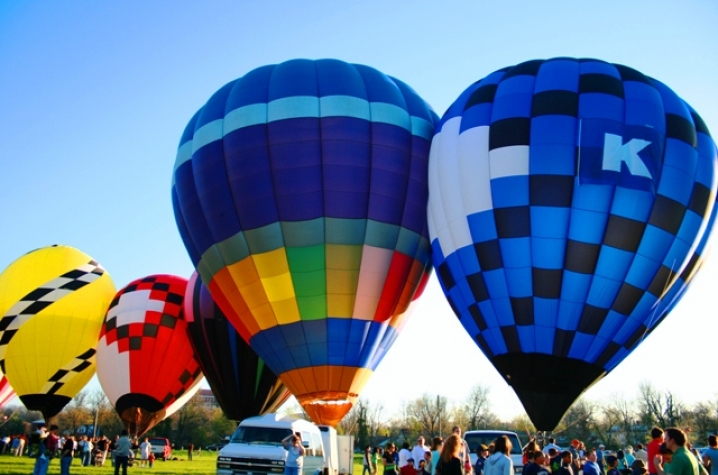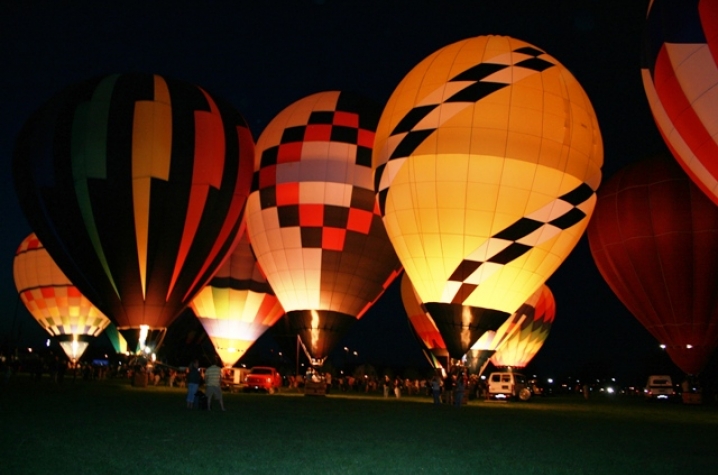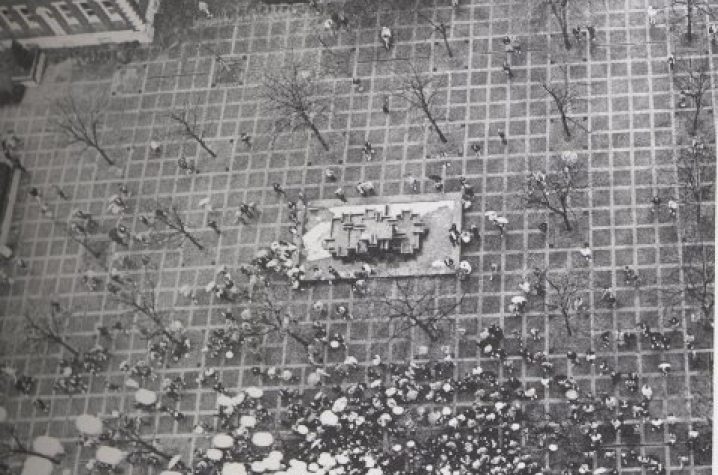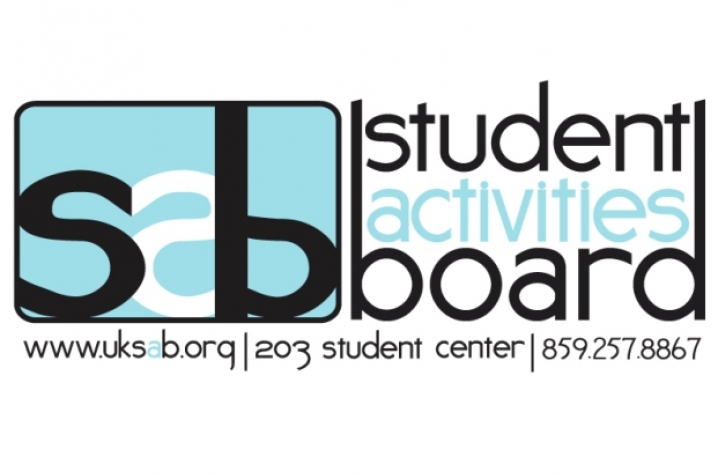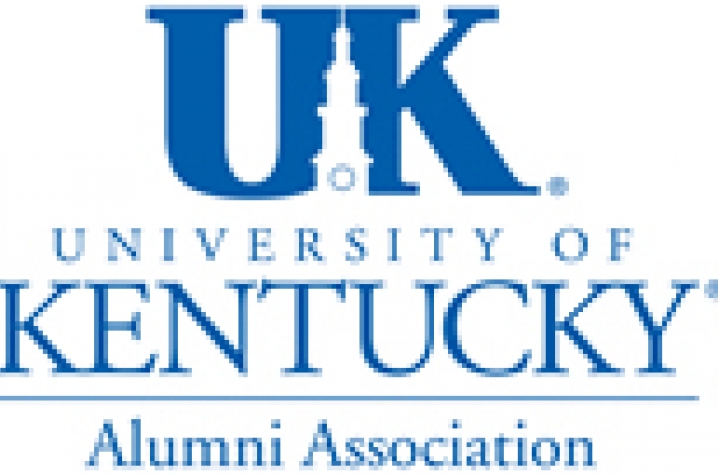 Little Kentucky Derby Balloon Glow, originally scheduled for 7 to 9 p.m. tonight, Friday, April 16, has been CANCELED due to impending inclement weather. The Alumni Legacy Picnic, scheduled for 6:30 - 8:30 p.m. tonight, WILL go on as scheduled. Visit www.ukalumni.net for registration and information.
LEXINGTON, Ky. (April 15, 2010) – In a few weeks the nation's focus will turn to the Derby City for the Run for the Roses, but this week, UK's attention is on the revived fifth annual Little Kentucky Derby and Alumni Weekend. Little Kentucky Derby (LKD) is hosted by Student Activities Board (SAB) and is a springtime festival designed to bring the spirit of the Kentucky Derby right here to the University of Kentucky.
LKD kicks off at 11 a.m. on Thursday, April 15, in Patterson Plaza, in front of Patterson Office Tower on UK's campus. Kick-off for the festival will include the much-anticipated Ping-Pong Ball Drop, as well as games, snacks and giveaways to start the LKD celebration. The drop is scheduled for 12:23 p.m. Thousands of ping-pong balls will be released from the top of Patterson Office Tower; many marked for the participants to win prize packs from SAB.
That evening, Alumni Weekend kicks off with a career transitioning panel at 5:30 p.m. at the King Alumni House on the corner of Rose Street and Avenue of Champions. Alumni Weekend, hosted by the UK Alumni Association, is a chance for alumni to come home to their university, visit campus and reconnect with friends and fellow alumni.
The highlight of Alumni Weekend is honoring the Hall of Distinguished Alumni. Every five years, the Association recognizes a group of outstanding Alumni for their contributions to UK, their communities and society at large.
LKD continues on Friday, April 16, with the highlight of the festival, the traditional hot air balloon glow (weather permitting). At the balloon glow, the Alumni Association will have a tent for alumni members and their families to enjoy a casual dinner, meet UK basketball great Derek Anderson and have a prime view of the balloons inflating.
"Members of the traditions committee have been working hard to make sure Lexington community members of all ages have a great time at this year's festival," said Bryce Moffett, director of the traditions committee. "It is a family and pet-friendly event that we hope the whole community will be excited about."
Little Kentucky Derby is a collaboration of inspirations and traditions that focuses on bringing games and outdoor events to UK to celebrate the spring weather and the competitive spirit of the Kentucky Derby. SAB members have designed a variety of festivities for students and families to participate in to honor the Commonwealth's most celebrated event. Little Kentucky Derby was dubbed "The Greatest College Weekend in the South" during its hay-day in the 1970s.
The University of Kentucky Student Activities Board would like to invite you to take part in this exciting tradition. To learn about this year's festival please visit www.uksab.org/lkd2010, or to learn about other events sponsored by SAB, visit www.uksab.org.
UK Alumni Association would like to welcome all alumni, friends and families back to campus to celebrate all things UK during the 2010 Alumni Weekend, April 15-18. Return to campus for an exciting weekend of events. Below are a few highlights from Alumni Weekend. To register for the events listed below and for a complete listing of events, click here.
Making a Successful Career Change
Thursday, April 15
King Alumni House
5:30 - 7:30 p.m., $5 for UKAA members, $8 for nonmembers
Hear from a panel of UK alumni as they share tips about changing careers mid-stream and advice they would give to others in that soul searching process. After the panel, enjoy casual networking, drinks and hors d'oeuvres with fellow alumni.
UK Legacy Family Picnic
Friday, April 16
Good Barn Field
6:30 - 8:30 p.m.; $3 for UKAA members; $5 nonmembers; Children 12 and under free
Join fellow UK Legacy families at the UK Alumni Association tent. Enjoy food from O'Charley's, music, games and prizes at this casual picnic. UK Basketball great, Derek Anderson, will be in attendance to mingle and sign autographs. The UK mascot will also make a special appearance at the picnic and as the balloon glow kicks off, you'll have great access to watch the balloons inflate.
Back to Class: Kentucky Vices
Saturday, April 17
353 Dickey Hall
10 - 11 a.m.; free
Hear from the Director of the Martin School of Public Policy and Professor of Economics William Hoyt as he discusses the economic impact that vice products have on Kentucky and learn about the economics of the pending casino gambling legislation in the state.
Campus Lunch Crawl
Saturday, April 17
Departs from and returns to Dickey Hall
12:15 - 2:15 p.m.; $10 for UKAA members; $15 nonmembers; $5 Children 12 and under
Prepare to eat like a student and get a taste of more than just nostalgia as you board the double decker bus for a lunch crawl stopping at three of UK campus's favorite eateries. The first stop will be the famous Tolly-Ho for cheddar tots and cheese fries. Next is a visit to Ramsey's for the main course, a renowned Kentucky Hot Brown, and then on to everyone's favorite ice cream parlor, Graeter's, for dessert! This event will sell out quickly due to limited bus space.
Kentucky Baseball Tailgate
Saturday, April 17
Field between Ingles Hall and Parking Structure 7
5 p.m. (game begins at 7 p.m.); $8 for UKAA members; $10 nonmembers; Children 12 and under free
Join fellow alumni at this casual, action-packed tailgate with food, fun and fabulous prizes. At game time, take a short walk to Cliff Hagan Stadium to cheer on the Kentucky Wildcats baseball team as they take on the Florida Gators. Cost includes the tailgate, as well as admission to the game.
Alumni Weekend Breakfast and Open House
Sunday, April 18
King Alumni House
8 - 10 a.m.; $3 for UKAA members; $5 nonmembers; Children 12 and under free
Before heading home, stop by King Alumni House for a continental breakfast. Take a self-guided tour of the house, flip through old yearbooks in the library, and say farewell to friends, old and new.