Workshop Highlights Importance of Weekly Newspapers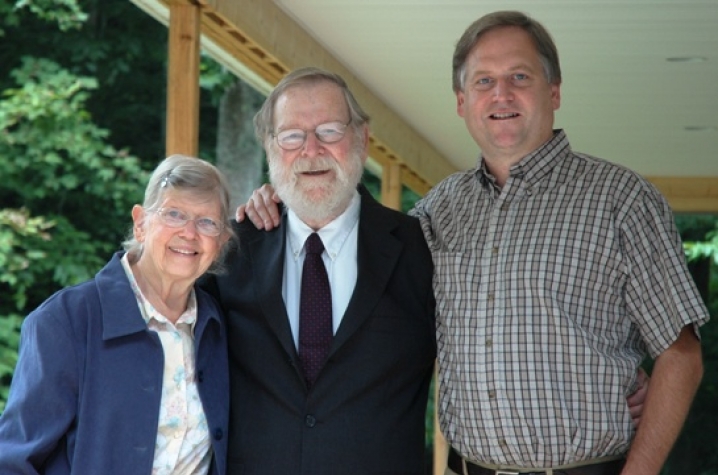 LEXINGTON, Ky. (July 15, 2010) – More than 80 editors and publishers from weekly newspapers around the U.S. and several foreign countries recently met in eastern Kentucky at the International Society of Weekly Newspaper Editors' (ISWNE) annual conference. The conference, which has twice been held in Kentucky during the organization's 56-year history, was co-sponsored by the University of Kentucky's Institute for Rural Journalism and Community Issues, which provided programming, and Eastern Kentucky University, which acted as host.

"It's a really inspiring group, because you have weekly editors who really want to do a good job leading their communities through issues, and they also want to go beyond the community," said Al Cross, director of the Institute for Rural Journalism. "Kentucky newspaper markets are largely defined by county lines. However, what we do here is remind people that issues that come from outside the community can have a local impact."

The ISWNE exists to encourage strong, independent editorial voices among small, community-based weekly papers. These papers have become increasingly important in recent years as large daily papers have pulled news bureaus out of rural areas.

"All over the country, metro newspapers have cut back on their rural circulation and coverage," Cross said. "That has created a vacuum in the accountability journalism that large newspapers could do in small towns. What we try to do here is fill the vacuum of accountability journalism."
The organization offers a hotline members can call for advice on how to deal with topics ranging from corruption among elected officials to environmental issues. Since weekly papers cover the news in small, close-knit communities, they are faced with the added pressures of small-town politics and personal relationships. The ISWNE presented this year's Golden Quill award for best editorial to Mo Mehlsak, editor of the Forecaster of Falmouth, Maine, for speaking out against local school officials in spite of those pressures.
"He wrote that the school board had been hijacked by the superintendent," Cross said. "This is the kind of thing that happens, but rarely gets called out. In community journalism, it's more difficult to do that because you go to church with this person."

Mehlsak wrote a column about the ISWNE conference afterward, citing useful sessions on improving newspaper writing and design, as well as discussions on how the Internet has changed the news business. But in his acceptance speech, he focused on the opportunities that these changes offer for weeklies.

"No group is better positioned to be a watchdog on local governments than we are," he said. "With daily newspapers struggling to survive because they have forgotten how to do local news, and because their reliance on wire services and news that's available everywhere on the Web makes them increasingly less vital, our readers are depending on us more than ever to be that watchdog."
The Mountain Eagle of Whitesburg, Ky., won the Internal Society of Weekly Newspaper Editors' 35th annual Gene Cervi Award for consistently demonstrating this watchdog journalism. The award is named for a Colorado editor who exemplified the conviction that "good journalism begets good government." The Eagle was bought in 1957 by Pat Gish and the late Tom Gish and is now edited by their son Ben Gish, all UK graduates. The Eagle persevered as a voice of accountability journalism in spite of threats to the family and the firebombing of its office in the 1970s.

"It really did my heart good that the top award at the conference went to the Gish family," said Cross. "They have been such great examples for over 50 years, of how to run a weekly newspaper in the public interest, not just your interest." The editors visited the Eagle office after touring a surface coal mine, and visited other sites in east and central Kentucky.

For more information about the International Society of Weekly Newspaper Editors, visit www.iswne.org.