62nd Annual Kentucky Youth Seminar at UK This Week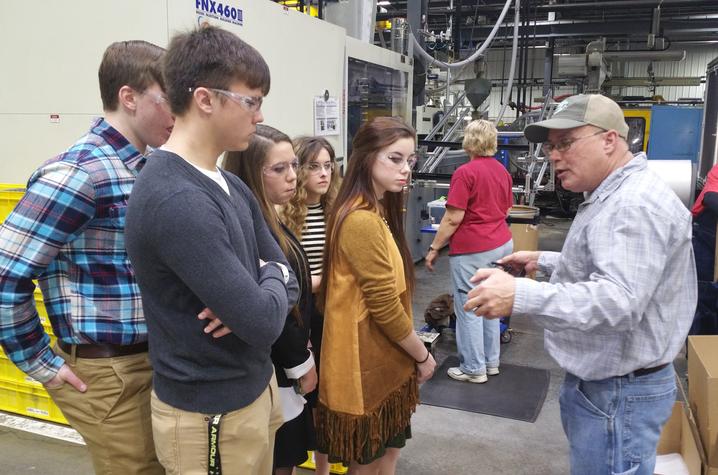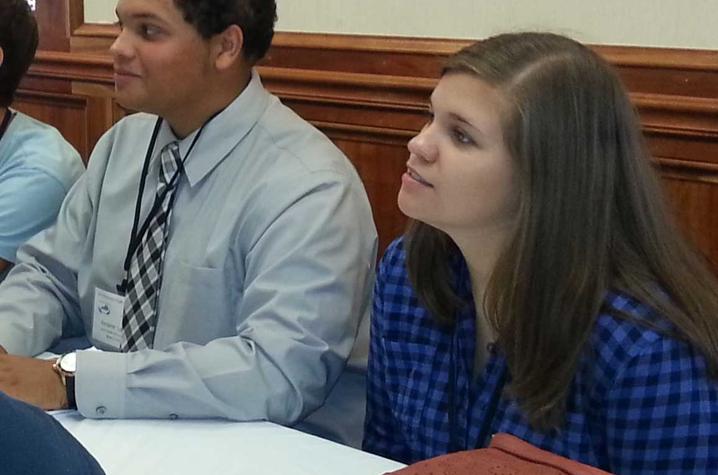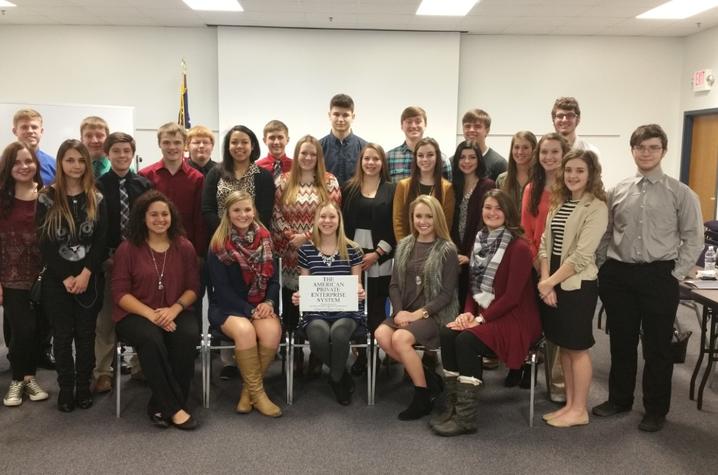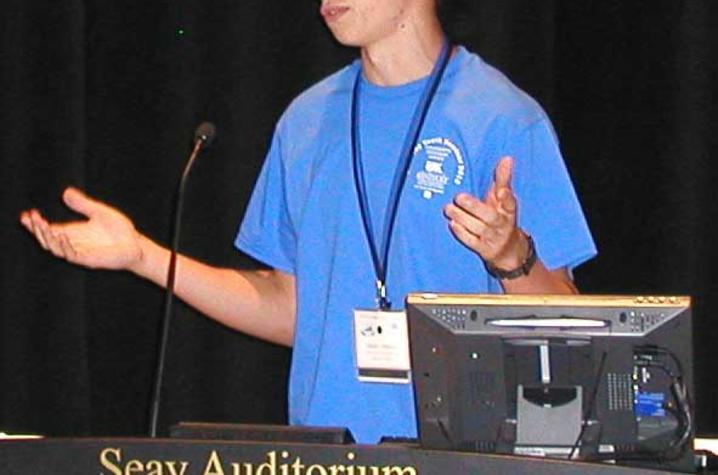 LEXINGTON, Ky. (June 20, 2016) — Eighty young people from across the Commonwealth will be on the University of Kentucky campus this week for the 62nd annual Kentucky Youth Seminar (KYS). These high school students will spend three days and two nights learning more about the American economic system and global economy through individual and group study.
Benjamin Locke of Larue County participated in the program last year.
"The experience for me was epic," Locke said. "Not only did my knowledge in business expand with regard to corporations and cooperatives, but my underlying extrovert side came out. The importance of networking became ingrained in me to spread as far as I can manage. And with networking came strong friendships, which I am beyond grateful for."
The 2016 edition of KYS opens Wednesday, June 22, and concludes Friday, June 24. The program is a joint effort of the UK Cooperative Extension Service, part of the College of Agriculture, Food and Environment, and other partners. The Kentucky Council of Cooperatives, composed of rural electric cooperatives, co-sponsors the event. Other major supporters include Farm Credit, Central Kentucky Ag Credit, and Kentucky Farm Bureau.
During the seminar, participants gain a better understanding of America's private enterprise system by solving problems as they take on the roles of officers and directors of corporations and cooperatives. Workshops help prepare these students both for college and for business with leadership training, communication training, interviewing skills, money management training, and more.
The College of Agriculture, Food and Environment's Assistant Dean and Director of Diversity Quentin Tyler, serves as state coordinator of the American Private Enterprise System, which provides program support and case studies for the Kentucky Youth Seminar.
"I love having the students come from all over the state and experience being on the UK campus for the first time," Tyler said. "Seeing them work in teams and form relationships that will last a lifetime is just terrific. These youth have the best personalities and really are dedicated to learning about cooperatives and corporations."
Reagan Kidd of McCreary County heard about the youth seminar from her extension agent Greg Whitis and took part in 2015.
"I absolutely fell in love with the program," said Kidd. "It was by far the best few days of my summer."
Kidd, who like her fellow participants at the state conference, qualified to come to Lexington by sucessfully completing a local program, which tests students on topics such as how America is organized to do business, e-commerce, and the role of government in business. She excelled at state and was one of 20 Kentuckians to earn an all-expense paid trip to the week-long 2015 National Institute on Cooperative Education (NICE) conference held at Virginia Tech in Blacksburg.
"I walked away from both the state and national events with nothing but big grins and happy memories," Kidd said. "And being on campus and getting a feel for Lexington persuaded me to make UK my home for the next four years."
In addition to the chance to go to the 2016 NICE conference to be held again at Virginia Tech from July 23-27, there is even more incentive for KYS participants to work hard this week.
"The students compete for cash prizes throughout the conference and also are awarded over $10,000 in scholarships based on their scores from individual and group exams over content," said Tyler. "These scholarships assist the students in attending college."
Among the special events on the schedule for the upcoming KYS is a tour of Marksbury Farm in Garrard County and a food demonstration at The 90. A variety of workshops are on the agenda, including keys to collegiate student success; meaningful volunteerism; the use of drones; and, entrepreneurship.
Locke, who also made it to nationals last year, is now pursuing a business degree with an emphasis on computer information systems at Campbellsville University. He reiterated just how much the knowledge and experience he gained through KYS and NICE continues to help him.
"To anyone in high school reading this, I encourage you to strive your hardest to get into this program," said Locke. "The rewards from this program are investments for your knowledge and life. The impacts are outstanding."
UK is the University for Kentucky. At UK, we are educating more students, treating more patients with complex illnesses and conducting more research and service than at any time in our 150-year history. To read more about the UK story and how you can support continued investment in your university and the Commonwealth, go to: uky.edu/uk4ky. #uk4ky #seeblue
MEDIA CONTACT:  Carl Nathe, 859-257-3200; carl.nathe@uky.edu.