Center for Clinical and Translational Science Calls for Abstracts for 2016 Spring Conference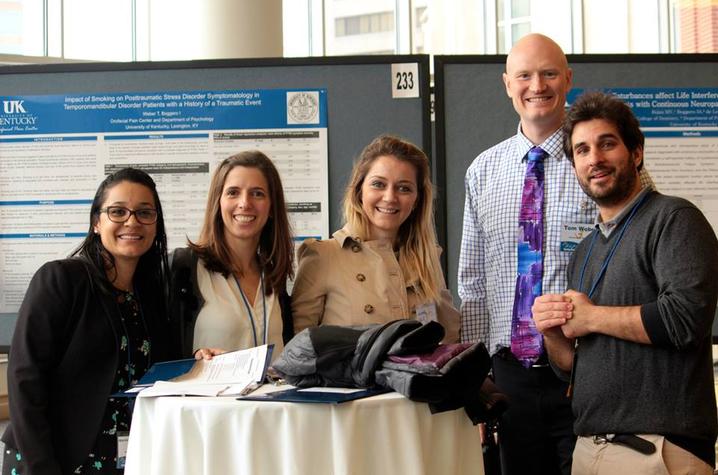 LEXINGTON, Ky. (Feb. 10, 2016) – The University of Kentucky Center for Clinical and Translational Science is soliciting abstracts for poster and oral presentations at its annual spring conference to be held April 21 at the Lexington Convention Center. The theme of this year's conference is personalized medicine. Abstract submissions are due Friday, March 25 and decisions will be announced by April 4.
The conference is held in conjunction with the several colleges and programs, each of which are accepting abstracts:
·      College of Dentistry Research Day
·      College of Engineering Biomedical Research Day​
·      College of Health Sciences Research Day​
·      College of Nursing Scholarship Showcase
·      College of Public Health Research Day
·      32nd Annual BGSFN Spring Neuroscience Research Day
·      35th Annual Symposium in Women's Health and Reproductive Sciences
Please review each category's specific details and formatting requirements on the CCTS conference website. All abstracts must be submitted online with a maximum of 250 words.
Do not include diagrams, illustrations or other graphic objects.
The call for abstracts is open to interested students (undergraduate, graduate, doctoral), faculty, research personnel, trainees/scholars and administrators. It is also open to those in government agencies, private foundations and community organizations. No individual should be first author on more than one abstract. Submissions from individuals participating in research career training programs (e.g., NIH training programs, including T32, K12, COBRE, Physical Scientist, and Clinical Research Scholar) are particularly encouraged. There is no cost for abstract submission.
Abstracts may describe work that has been or will be submitted at other meetings and may address any aspect of clinical health-related research, including basic research with animal models of clinical disease and/or with human tissue; clinical research that involves human subjects; health-related clinical, epidemiological and/or community-based research; outcomes research; health services research; and behavioral science investigations. Preclinical research designed to inform clinical translational research is also permitted.
Topics may include but are not limited to:
Original Research: All prospective and retrospective studies that involve testing a hypothesis by collecting and analyzing data. Abstracts must specify the following: hypothesis, number of subjects, procedures, results, statistical analysis, and important findings (conclusions). Ongoing original research is acceptable/encouraged from individuals receiving career research training.
Research Description (Trainees Only):  Individuals who are developing their research plan but have not yet initiated the studies are welcome/encouraged to provide a description of their current plans, including hypotheses, number of subjects, proposed methods and procedures, statistical analysis, expected results, research skills to be acquired, and a description of how the research plan will support career development.
Theoretical/Commentary: Abstracts addressing issues related to clinical health including (but not limited to) policy, trends in the field, treatment strategies, mechanisms of action and methodological issues.  No data is required and no concluding statement is necessary.
Literature Review: Abstracts should provide a scholarly discussion of a specific topic via review of the current literature.  The abstract does not need to present data, but a concluding statement about the findings is required.
For more information, please visit the CCTS conference website or contact Ryan Vicini at rlvici2@uky.edu.
MEDIA CONTACT: Mallory Powell, mallory.powell@fulbrightmail.org