Garza Finishes Second in Nation at Hearst Awards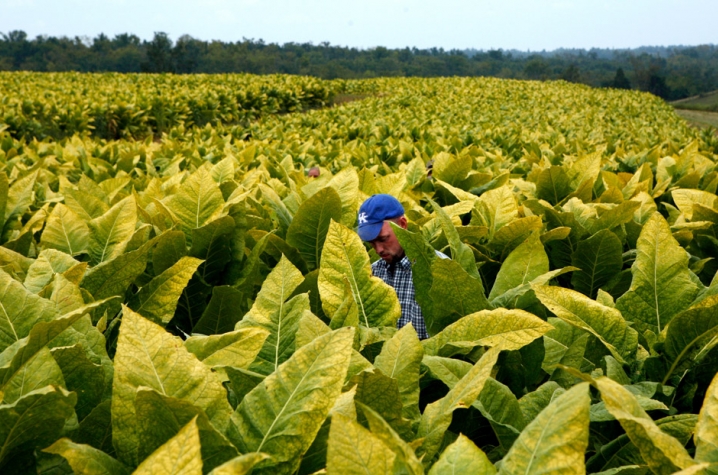 LEXINGTON, Ky. (May 25, 2010) - University of Kentucky senior Alexandra Garza recently finished second in the nation in the multimedia competition of the 50th annual Hearst Journalism Awards program, receiving a $1,500 scholarship. The program awarded Garza for her video and photo slideshow she organized for the Kentucky Kernel on the recent tobacco ban at UK and the state of the tobacco industry in Kentucky.  
The article and presentation can be seen here: http://kykernel.com/2009/11/18/cutting-its-roots-kentucky-crops-future-unclear/
Garza, who will graduate this August with a degree in journalism, competed against 74 other entries from 42 undergraduate journalism programs. Her win helped UK to tie for 7th place overall in the multimedia competition.
"Winning second place in the Hearst multimedia competition was a complete surprise," said Garza. "Myself and the writer spent months working on the project to tell the story of the ties the university has to tobacco production in the state. My intention with the multimedia presentation was to show how deep those roots go and how tobacco use on campus connects to the farmer out in Garrard County, Ky. By asking the opinions of students across this campus about the tobacco ban and spending time documenting how pervasive tobacco use was on this campus, I intended to show how much of an institution tobacco was at UK and is in the state. It's great winning an award for the work, and I feel very honored to have placed so high among so many other talented, young journalists."
UK also finished in the top 10 in the news writing and photojournalism categories.
Often called the "Pulitzers of College Journalism," the Hearst program holds yearlong competitions in writing, photography, broadcast news and multimedia for journalism undergraduates.  Journalism schools accumulating the most points earned by their students in each category are designated the winners of the Intercollegiate Competitions.
The Hearst Journalism Awards Program is conducted under the auspices of accredited schools of the Association of Schools of Journalism and Mass Communication and fully funded and administered by the William Randolph Hearst Foundation.  The program awards up to $550,000 in scholarships and grants annually.