Long-time UK Academic Leader Taking Post at Colorado State University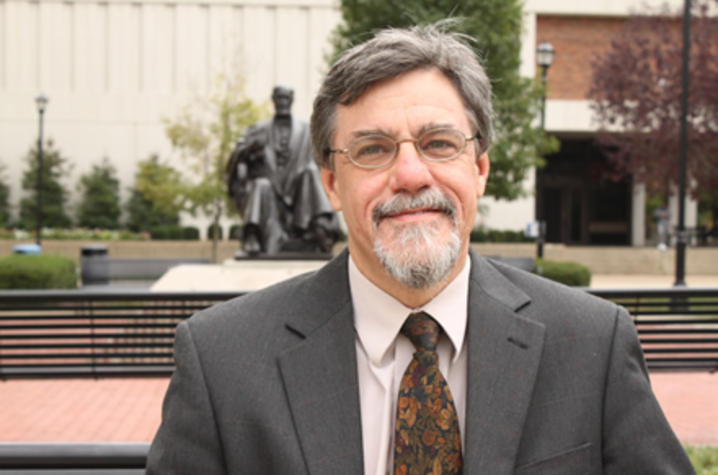 LEXINGTON, Ky. (April 15, 2016) — A long-time leader in undergraduate education and academic success at the University of Kentucky is taking a top post at Colorado State University.
Benjamin C. Withers, UK's associate provost for undergraduate education and interim dean of undergraduate studies, is taking the position of dean of the College of Liberal Arts at Colorado State University (CSU) in Fort Collins. He begins at CSU July 1.
Colorado State University is the state's land grant university, and the flagship university of the Colorado State University System. The institution has more than 32,000 students and more than 1,500 faculty in eight colleges. The College of Liberal Arts has more than 4,500 undergraduate majors and graduate students. It has 13 departments and schools. The college has 238 faculty and is the largest college on the CSU campus.
"Ben has been an outstanding leader and passionate advocate for student success at all levels at the University of Kentucky," said UK Provost Tim Tracy. "Our loss truly is the gain of another outstanding institution in Colorado State University. Ben has been at the forefront of incredible gains we have made in recent years in academic and student success. He will, I know, bring a true passion for students and lifelong learning to CSU."
Withers has been in his current position since 2012 and at UK since 2004. Previously, he was director of the UK Honors Program and chair of the Department of Art (now the School of Art and Visual Studies) in the College of Fine Arts.
In the last three years, UK has achieved new records for first-to-second-year retention as well as nearly historic highs in four-year and six-year graduation rates, even as enrollments have reached record levels of more than 30,000 students.
Among many accomplishments, Withers led a re-organization of undergraduate studies that included restructuring advising and career services. He also has been instrumental in the creation of a new UK Honors College, capped by the largest gift in UK's history of $23 million from Tom Lewis last year.
"As a native Kentuckian, I very much appreciate the opportunity to have worked at UK and to learn from the many talented faculty, staff and students that we have here," Withers said. "I will miss my colleagues across campus mightily. At the same time, I'm excited about what lies ahead, and I'm grateful to Provost Miranda and the folks at CSU for their confidence in my leadership."
Withers, a native of Cynthiana, Kentucky, has a bachelor's degree in art history from Carleton College, where he was Phi Beta Kappa. He has his master's degree and doctorate in art history, both from the University of Chicago.
Prior to coming to UK, Withers taught at Indiana University-South Bend. In addition to his administrative accomplishments, Withers is an outstanding scholar as well, authoring three books, numerous articles as well as book chapters and reviews.