Multicultural Health Fair Set for Saturday, Aug. 11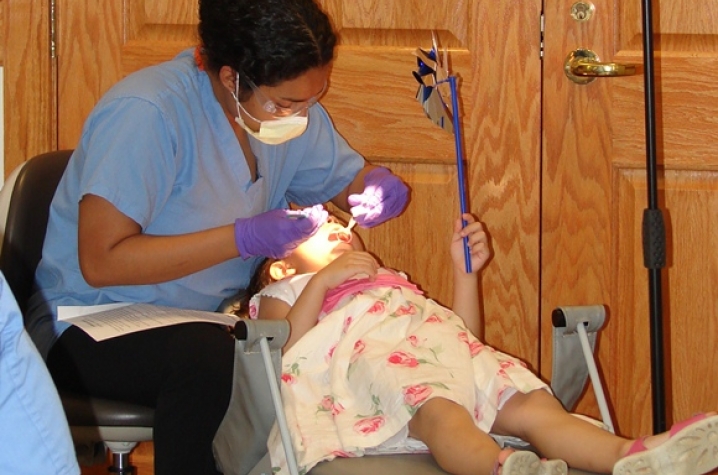 LEXINGTON, Ky. (Aug. 7, 2012) -- A Multicultural Community Health Fair, organized by students at the University of Kentucky's College of Medicine, will be held from 10 a.m. to 6 p.m., Saturday, Aug. 11. The fair will include indoor and outdoor health-related activities and screenings and will be held at 807 South Limestone on UK's campus, across the street from the Kentucky Clinic.
The health fair is for uninsured adults and children in the Fayette County area and will include free health services and health screenings such as blood sugar checks, physical exams, and dental services, among others. In addition to the College of Medicine, students from the UK College of Dentistry, College of Pharmacy, College of Nursing, College of Public Health and College of Health Sciences will participate in providing care to underserved patients in Fayette County.
Initiated in the spring of 2000, the event was previously known as the "Hispanic Health Fair" and has helped 350 to 500 individuals annually in the Latino community with free health services. This year, in an effort to better serve the entire community, individuals of all races and ethnicities are encouraged to attend with organizers anticipating serving 750 to 1,000 patients.
Free parking for the event will be available in the new New UK Chandler Hospital parking garage off South Limestone, as well as the parking lot on the east side of Press Ave marked "Employee."  The health fair can also be accessed with direct stops from Lextran routes #5 and #23. 
For more information, visit UKHealthFair.org.
Media Contact: Kristi Lopez, kristi.lopez@uky.edu or (859) 323-6363