Transform Health Initiative Creates Clinical Settings Centered on Needs of LGBTQ Patients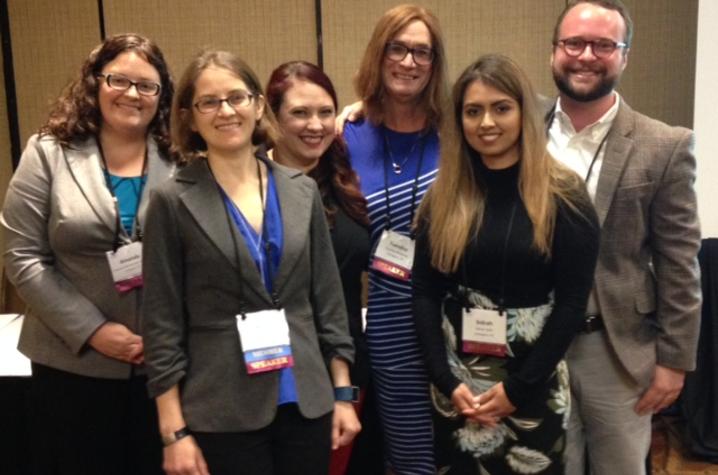 LEXINGTON, Ky. (Sept. 23, 2016) — Concerns about privacy, safety, stigmatization and quality of care have deterred members of the LGBTQ community from accessing health care services and resources. Disengagement from the health care system has contributed to many health disparities affecting the LGBTQ population.
A new coalition at the University of Kentucky is working to increase LGBTQ health care engagement and provide safe clinical environments for LGBTQ individuals seeking treatment. Transform Health is an interprofessional health care home serving LGBTQ patients in the Lexington and UK community. The university-wide initiative comprises UK faculty members and health care providers, including doctors, nurses and counselors, as well community members. The initiative seeks to improve patient care, conduct evidence-based research, market and promote LGBTQ-specific health services, and educate health care providers about customizing care to the distinctive needs of these patients.
Transform health providers, who are located at multiple UK clinic locations, offer medical treatment and services for the specific medical and psychological needs of LGBTQ patients. These nurses, doctors, counselors, and educators foster inclusive environments while providing medical treatment and services such as preventive care, hormone therapy, counseling and tobacco cessation therapies.
"Our objective is to promote health services centered on the unique needs of LGBTQ patients," said Dr. Keisa Fallin-Bennett, an associate professor of Family and Community Medicine and Transform task force member. "Creating inclusive health care settings is not just about providing services. We are building a movement through patient care, provider training and research that aims to improve the climate of health care for LGBTQ individuals in the local community. We want patients to be able to identify a safe and welcoming space for care and be a resource for students and providers."
Transform clinics are located the UK Family and Community Medicine clinic at Turfland. Appointments are available this fall. To make an appointment or refer a patient, call (859) 323-6371 and ask for a Transform clinic appointment. Students seeking a specific hormone therapy through a Transform provider at University Health Service should as for the specific need when making their appointment. To reach UHS, call (859) 323-2778. 
For more information, click here.
MEDIA CONTACT: Elizabeth Adams, elizabethadams@uky.edu