'Use Your Voice' Puts Patty Griffin, Sara Watkins, Anaïs Mitchell on Tour for League Of Women Voters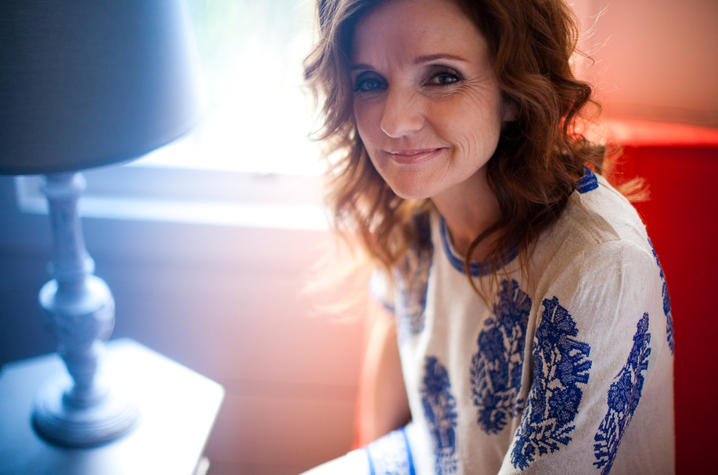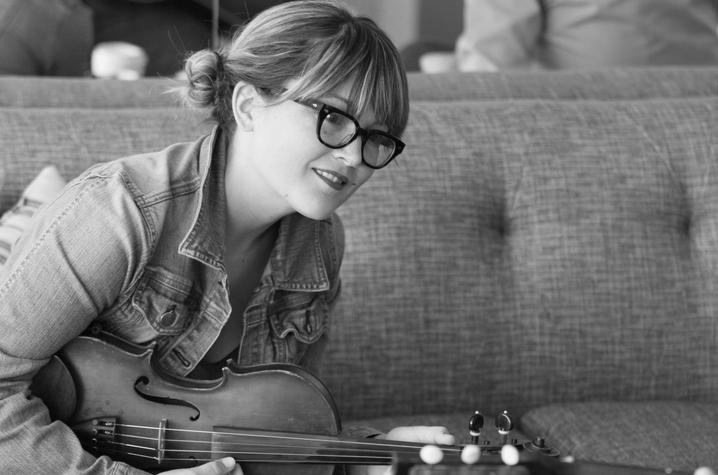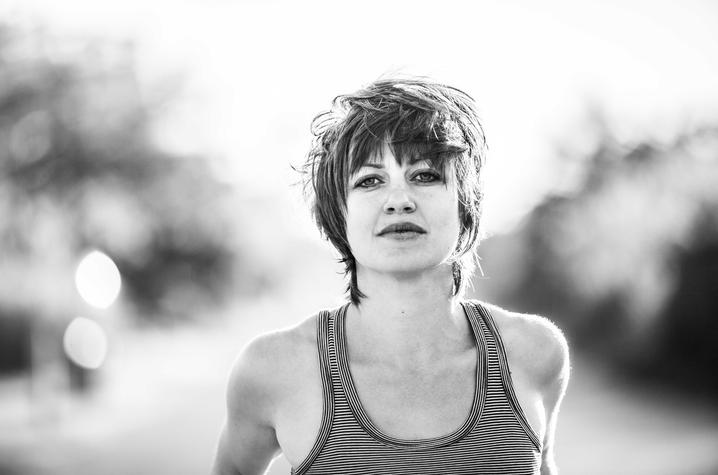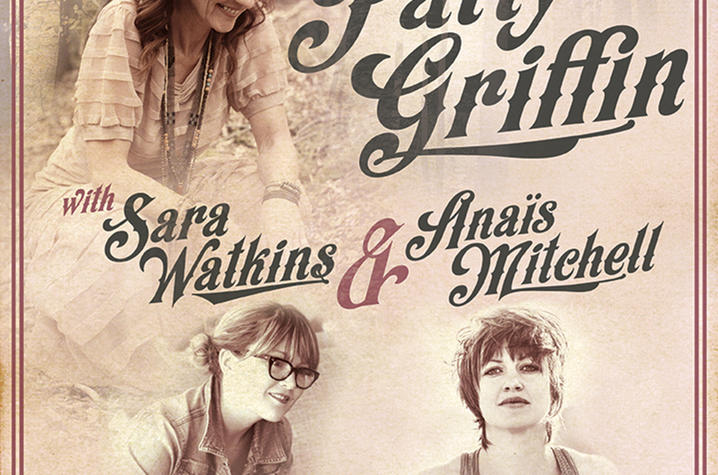 Patty Griffin performing "Servant of Love" from the "Servant of Love" album.
LEXINGTON, Ky. (Feb. 19, 2016) — Grammy Award-winning singer-songwriter Patty Griffin teams up with Sara Watkins, acclaimed solo artist and member of the platinum recording act Nickel Creek, and critical favorite singer-songwriter Anaïs Mitchell on the highly anticipated national tour, "Use Your Voice." Catch these three songwriting icons in concert together one night only in the Bluegrass 7:30 p.m. Saturday, Feb. 20, at the University of Kentucky Singletary Center of the Arts.
The genesis of the "Use Your Voice" tour came from Griffin wanting to make the world, her country, her community, a better place to be. She asked two of her friends whom she had previously toured with to join her to spread the message that getting informed and participating in the process was the only way to fight the despondency and disconnect that many feel about civic involvement.
"I am so excited about this upcoming tour! It all started with me looking for a way to participate in the world as I've grown older — you know, complain a little less, do a little more. I then came across information that was surprising to me about voting in the U.S. I didn't realize that single women are an incredibly influential voting group in the U.S., and, too many are not turning out to vote. This is troubling on a lot of levels, but the most troubling one to me is that so many in this group, of which I am a member, find so little to connect with in the workings of government. So little that we don't bother. I am hoping with this tour to bang the drum about our democracy, about our communities, and even about our neighbors down the street," Griffin said.
It was important to Griffin that the message not be lost in the fog of partisan conversations that dominate civic discourse. That led her to seek out a partnership with the League Of Women Voters, whose mission is to expand participation in the voting process and give a voice to all Americans, regardless of their political ideals.
In a celebrated career spanning over 20 years, Grammy Award-winner Patty Griffin has established one of the strongest and most inimitable voices in contemporary folk music. In addition to standing out in a crowded field as an incredible vocalist, Griffin is also an accomplished songwriter, having written songs for artists including Mary Chapin Carpenter, Martina McBride, Emmylou Harris, Joan Osborne, Kelly Clarkson and Miranda Lambert, as well as most of the material on her own impressive catalogue of recordings. Griffin's recent collaborations include performances with Emmylou Harris, Mavis Staples, and Dierks Bentley, as well as touring in Band of Joy with Robert Plant and Buddy Miller. She received a Grammy Award for Best Traditional Gospel Album, a 2016 Grammy nomination for Best Contemporary Folk/Americana Album, and the American Music Association's 2007 Artist of the Year and Album of the Year awards.
Sara Watkins performs "You and Me" from the album "Sun Midnight Sun."
Singer and multi-instrumentalist Sara Watkins, first praised for her work as a founding member of Grammy Award-winning Nickel Creek, has since established an extraordinary solo career including highly acclaimed studio albums and collaborations with artists such as John Mayer and The Decemberists. She has toured extensively as a headliner, as well as performing and touring with such artists as Fiona Apple and Jackson Browne. Watkins is a frequent guest on NPR's "A Prairie Home Companion," and remains the only person invited to guest host on the program, which she did in 2010.
Anaïs Mitchell and the Young Man band perform "Dyin Day."
Widely known as the "Queen of Modern Folk Music," Anaïs Mitchell is first and foremost a storyteller. A Vermont-based singer-songwriter, Mitchell's musical style, sound and performance have led her to be compared to Bob Dylan, Leonard Cohen and Gillian Welch. Mitchell was first signed by Ani Difranco to Righteous Babe Records, where she recorded for several years before starting her own Wilderland label in 2012. Among Mitchell's recorded works are five full-length albums, including 2010′s sensationally reviewed "Hadestown" and 2012′s "Young Man in America," which was described by critics as "genre-defining" and her "second consecutive masterpiece," and for which she received a BBC Radio Two Folk Award nomination for Best Original Song. In addition to headlining worldwide, Mitchell has supported tours for Difranco, The Low Anthem, Richard Thompson, Josh Ritter and Punch Brothers, as well as two sold-out shows at Radio City Music Hall with the band Bon Iver.
Ticket prices for the concert featuring Griffin, Watkins and Mitchell range from $32-$45 for the public and are on sale now. Tickets to the concert can be purchased by calling the Singletary Center ticket office at 859-257-4929, visiting online at www.scfatickets.com, or in person at the venue. Processing fees will be added to purchase upon transaction.
A part of the UK College of Fine Arts, the Singletary Center for the Arts presents and hosts around 400 artistic, cultural and educational events annually for the university community, Lexington community and the Commonwealth of Kentucky.
MEDIA CONTACT: Whitney Hale, 859-257-8716; whitney.hale@uky.edu