Organ Donors Honored at UK Gift of Life Celebration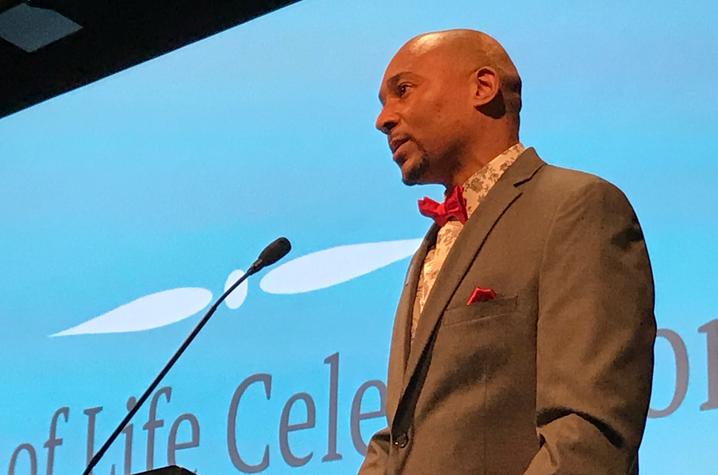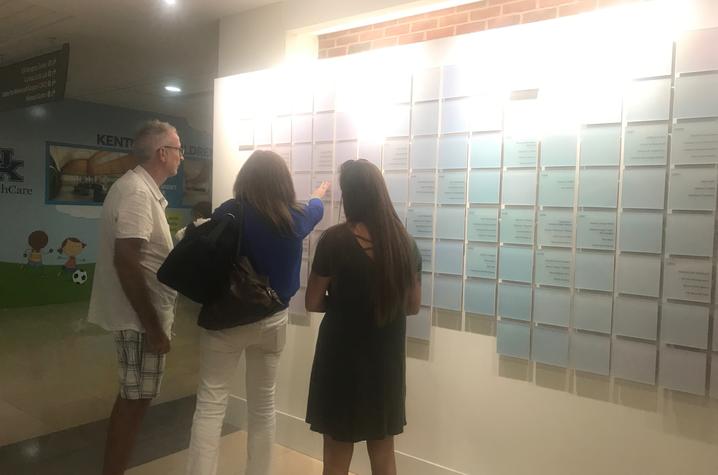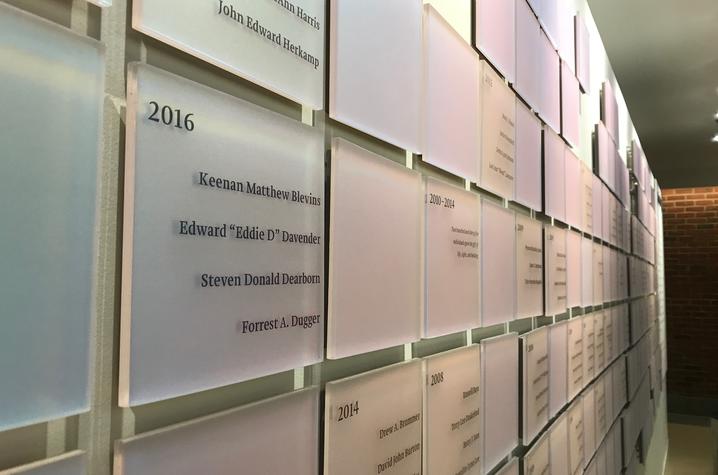 LEXINGTON, Ky. (Aug. 15, 2017) – In November 2015, Frankfort native Brian Chenault went to the doctor for what appeared to be a bout of pneumonia.
After more than a year of struggling with the illness, Brian received some much more distressing news: a viral infection had damaged his heart beyond repair. This past January, the 39-year-old was referred to UK HealthCare for a heart transplant.
"I was scared to death," he said. "I prayed about it, and then somehow I was o.k. with it and in a good place mentally."
On March 25, Brian was successfully transplanted and says his life has completely turned around.
"I feel great," he said. "I feel the way I did before anything ever happened to me."
This past Saturday, Brian showed his gratitude for his organ donor by speaking at the Gift of Life Celebration, an annual ceremony held by UK HealthCare and Kentucky Organ Donor Affiliates (KODA) to honor those who chose to give the gift of life.
This year, more than 175 donor family members and friends attended the celebration, while the names of 26 individuals were read aloud during the official ceremony and unveiled on the Gift of Life wall, located inside Pavilion A adjacent to the Gill Heart Institute.
Each year, the wall is updated to honor both new donors and those who have donated in years past. Since the wall was first unveiled in 2012, more than 400 donors have been memorialized.
For patients struggling with organ failure, a transplant may be their only option for survival. Every year, an estimated 6,000 people die while waiting for an organ transplant. More than 117,000 Americans are currently waiting for donated organs, including more than 1,000 people in Kentucky. Their names are on the United Network for Organ Sharing (UNOS) waiting list. The level of necessity, blood type, and size are among several criteria that determine who can receive a donated organ. One individual donor can provide organs and tissue for nearly 50 people in need.
Knowing that their loved one was responsible for saving others offers some small solace for the donor families. Lisa and Tom Blevins lost their 22-year-old son, Keenan, in early 2016.
"We were on our way to the hospital, just trying to think of one good thing that could come of this," Tom said. "When KODA approached us, we had our answer."
Keenan ultimately saved six lives, and his name was added to the memorial this year. "It's just a great way to honor him," Lisa said.   
For Brian, he recalls that hearing that he'd been matched with a donor came with a bevy of mixed feelings.
"I was excited, nervous, and a little scared all at the same time," he said. "But it was also bittersweet because I knew that meant a family had lost a loved one."
During the ceremony, the crowd listened in rapt silence as Brian spoke, halting his words periodically to compose himself. He noted that organ donation doesn't just make a difference in a single individual's life – it also impacts everyone in that person's circle.
"Not only did I need this heart, but my daughter, my wife, my family, and my friends all needed this heart," he said. "Thank you."
***
Although hospitals are obligated by law to identify potential donors and allow the organ donor procurement program to inform families of their right to donate, anyone can sign up to become an organ donor by joining the Kentucky Organ Donor Registry. The registry is a safe and secure electronic database where a person's wishes regarding donation will be carried out as requested.
To join the registry, visit www.donatelifeky.org or sign up when you renew your driver's license.  The donor registry enables family members to know that you chose to save and enhance lives through donation. Kentucky's "First Person Consent" laws mean that the wishes of an individual on the registry will be carried out as requested. 
UK is the University for Kentucky. At UK, we are educating more students, treating more patients with complex illnesses and conducting more research and service than at any time in our 150-year history. To read more about the UK story and how you can support continued investment in your university and the Commonwealth, go to: uky.edu/uk4ky. #uk4ky #seeblue