2 Professors Receive Excellent Undergraduate Research Mentor Awards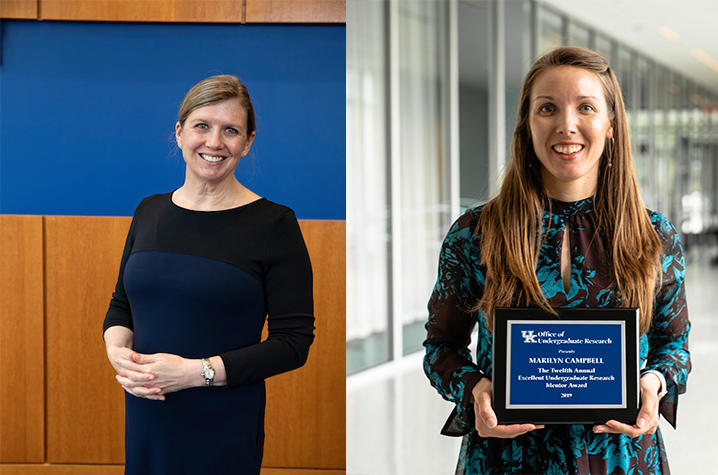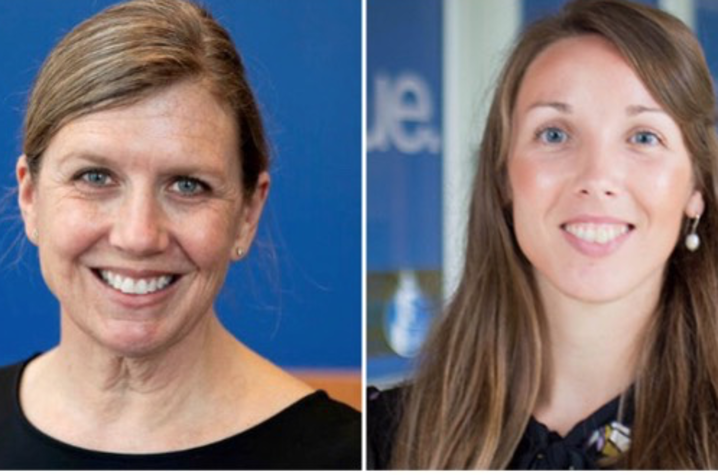 LEXINGTON, Ky. (May 10, 2019) — The University of Kentucky recently honored Marilyn Campbell and Suzanne Segerstrom for their dedication to mentoring with the Excellent Undergraduate Research Mentor Award during the 13th annual Showcase of Undergraduate Scholars.
The most successful people in the world all seem to have one thing in common — a mentor, whether it be a coach pushing them to succeed, a boss taking them under their wing or a professor guiding them in the right direction. Judging by the success of those mentored and research conducted on the impacts of mentoring, one conclusion is certain, mentoring matters. 
The student-nominated award recognizes UK faculty members who have demonstrated an outstanding commitment to mentoring undergraduate researchers and provided exceptional undergraduate research experiences, as well as supporting and promoting the undergraduate research initiatives on campus.
Campbell is a lecturer in the Department of Kinesiology and Health Promotion in the College of Education. She teaches undergraduate courses in exercise physiology, including Nutrition and Physical Fitness and Exercise Testing and Prescription. Her research interests include human nutrition, sports nutrition, cardiovascular health, obesity and exercise.
"It is such an honor to receive this award," Campbell said. "There were many excellent faculty nominated that have made tremendous impacts at the university, and they are all very deserving. I am so grateful to have been named among this group and to be recognized for my efforts in mentoring undergraduate research. As an undergraduate student, I did not have the opportunity to be exposed to undergraduate research, and I am fortunate to be able to offer this opportunity to my students through the support here at UK."
Suzanne Segerstrom is a professor in the Department of Psychology in the College of Arts and Sciences. She is known for her research on the relationship between personality and health. Her current research primarily addresses the influences of self-regulation and well-being on psychological, immunological and brain health, and vice versa, in older adults. 
With 38 publications in the past four years, 25 include manuscripts on which her graduate students are co-authors and 16 of those manuscripts are first-authored by her students. Undergraduate students doing honors theses in her lab often have their research published in professional journals.
"My students challenge me to deeply understand what we are studying and how we are approaching science," Segerstrom said. "Are we doing the best we can? What more do we need to do before we really know the answer to a scientific question? Undergraduate students who do research get a taste of that intellectual pursuit, which is fulfilling for both them and me."
For a full list of previous award winners, click here.