Affinity Groups Created to Benefit UK Faculty, Staff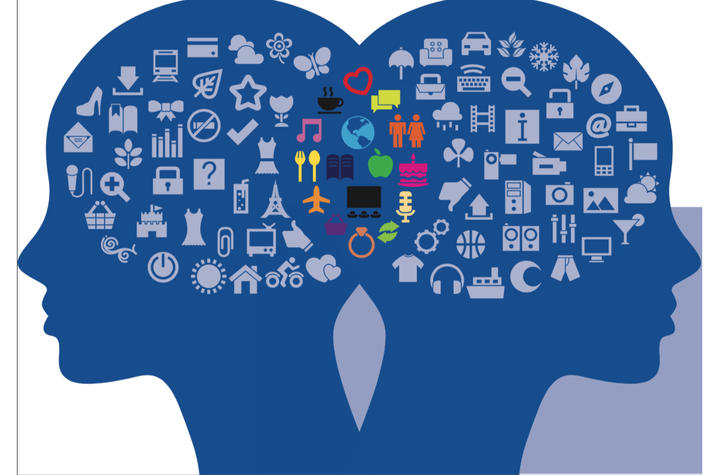 LEXINGTON, Ky. (Nov. 29, 2018) — Affinity: kinship, empathy, like-mindedness, similarity, resemblance.
Various aspects of our lives can promote a feeling of affinity — attending the same school, enjoying the same pastime activities or befriending someone with a similar background or identity. 
The University of Kentucky Office for Institutional Diversity now offers UK faculty and staff the opportunity to engage with members of one or more affinity groups. Although the program is in its early formative phase, five affinity groups have already been created and are seeking members:
Designed specifically for UK employees, the affinity groups' objectives include the creation and maintenance of:
a sense of community;
a professional and personal support network;
a voice for employees' concerns; and
a positive work environment.
"Institutional Diversity is proud to support the creation of faculty and staff affinity groups," said UK Vice President for Institutional Diversity Sonja Feist-Price. "Framed around common identities or interests, these groups are key ways for our employees to connect with one another, create community and provide important feedback to our broader university community as we strive for inclusive excellence."
Liking affinity groups to an extended family, leaders of the five existing groups are busy identifying potential members throughout campus. And that is not an easy task, said Ruth Gonzalez Jiménez, leader of the Hispanic/Latinx group and Latino student community specialist in the UK Martin Luther King Center.
"The estimate is roughly less than 1 percent of UK employees" are of the Hispanic/Latinx community, "and (they are) found all over the university … all corners of campus," said Jiménez. She envisions her Hispanic Affinity Group serving as a support system for members, featuring professional development opportunities, social outings, lunches and other events "to foster a community within a community that will allow for these professionals to support one another in various settings and through various outlets."
Recognizing that affinity group identities are fluid and might change for individuals over time, DeShana Collett, associate professor of clinical sciences in the UK College of Health Sciences and a leader of the African American, African and Native American Affinity Group, said, "The intent of the affinity groups is to enhance social integration and create a sense of belonging, while continuing to ensure inclusive environments where all can be valued. We are uniting individuals with shared experiences and shared identities; all affinity groups will have cross dialogue."
"What a great concept this is," said Dr. Syed Ali, assistant professor and director of Quality Assurance and Quality Improvement in the Department of Anesthesiology at UK College of Medicine.
"To come together to share and to learn can change lives. But we don't want to be 'the frog in the well,' to become isolated. That would not be adding to the purpose of life," Ali said.
"It is the blessing of life to know who we are, to share, to care at the individual and universal level. Knowing who we are will help build ourselves from within and enable us to engage from without," Ali added. He envisions the Muslim Affinity Group as a resource for new faculty and staff, allaying the anxieties of a new workplace, something to connect to that will provide the confidence to be introduced to others.
Director of Institutional Inclusion and Community Engagement Lance Poston, who co-leads the LGBTQ* Affinity Group, said the group "is a new way for faculty and staff who identify as LGBTQ* or allies to come together and share experiences, create community and contribute to the broader university through service opportunities. This affinity group functions in partnership with the Office of LGBTQ* Resources in increasing senses of belonging and engagement at UK."
In addition to creating and building a sense of community within the affinity groups, the program can advocate for and support the recruitment, retention, advancement and professional development of faculty and staff; assist UK in the area of recruiting, engaging and retaining employees; provide mentoring to faculty and staff; and promote and celebrate UK faculty and staff contributions and achievements. They can also advocate and support the recruitment, retention and graduation of students, as well as support and mentor cultural organizations for students.
Any UK employee interested in joining or helping to create an affinity group is encouraged to complete the brief online form at Affinity Group Membership Inquiry Form.
UK is the University for Kentucky. At UK, we are educating more students, treating more patients with complex illnesses and conducting more research and service than at any time in our 150-year history. To read more about the UK story and how you can support continued investment in your university and the Commonwealth, go to: uky.edu/uk4ky. #uk4ky #seeblue