Architecture Alumnus to Lead NCARB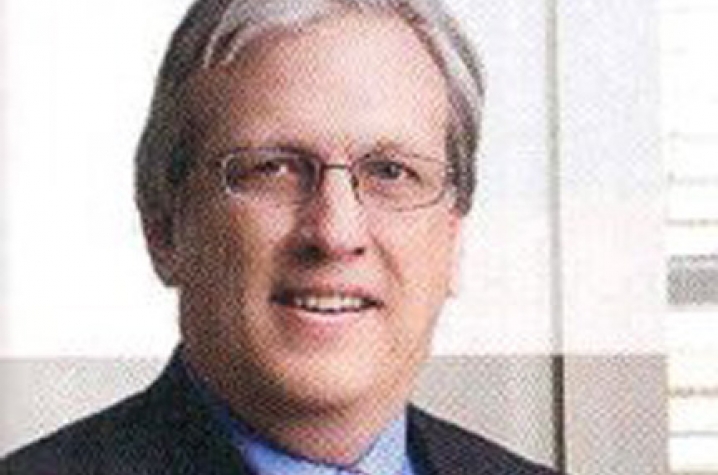 LEXINGTON, Ky. (Aug. 23, 2010) − University of Kentucky architecture alumnus Scott C. Veazey, of Evansville, Ind., has been elected first vice president/president-elect of the National Council of Architectural Registration Boards (NCARB) at its 91st Annual Meeting and Conference in San Francisco. Veazey was also presented with the NCARB President's Medal for Distinguished Service at the annual meeting. Veazey will assume the NCARB presidency in July 2011.
The NCARB President's Medal recognizes Veazey's significant contributions to the protection of the public's health, safety and welfare through his service to NCARB and to the practice of architecture.
Veazey was first elected to the NCARB Board of Directors as the Region 4 director from 2005-2007 by his colleagues from the Mid-Central Conference (Illinois, Indiana, Iowa, Kentucky, Michigan, Minnesota, Missouri, Ohio and Wisconsin). Since his term as Region 4 director, he has continued to serve the organization as secretary in 2007, treasurer in 2008, and second vice president in 2009. Veazey has also been a proactive member of numerous council committees for more than 25 years.
Veazey's long commitment to the Architect Registration Examination® (ARE®), the multi-division test developed by NCARB and taken by all candidates seeking architectural registration in the U.S., began in 1993 when he served on the ARE Design Grading Committee. In 1994, he was named to the ARE Subcommittee to write questions for the Construction Services & Documents division. By 2000, Veazey was assigned to the ARE Grading Subcommittee, where he served as a member and then chair, from 2002-2004.
For more than 30 years, Veazey has been affiliated with Evansville's VPS Architecture, where he currently serves as chief operating officer. The firm is a regional leader in the design of learning environments. As managing partner, Veazey has worked on a wide range of projects, including public education facilities, libraries, churches and financial institutions. He has also served as a member of the Indiana Board of Registration for Architects and Landscape Architects for 15 years, and was chair of the board from 1993-1994 and from 1997-1999.
Veazey earned his bachelor's degree from UK and a master's degree in architecture from the University of Illinois at Urbana-Champaign. He holds the NCARB Certificate for national reciprocity and is registered to practice in Indiana, Illinois, Kentucky and Ohio.