Cassis Awarded 2012 Harriet Dustan Research Award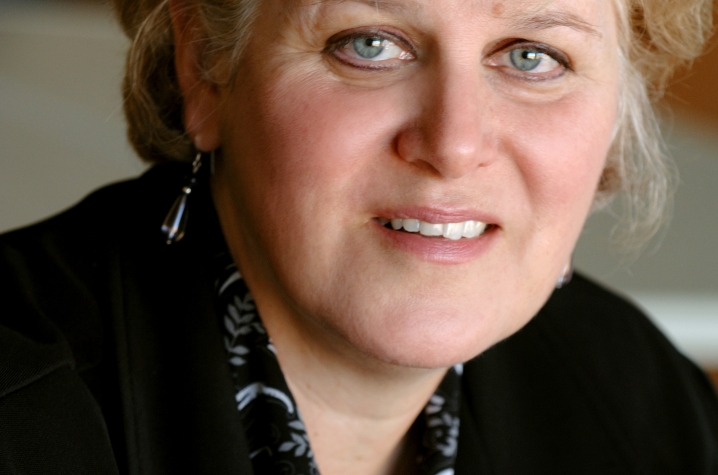 LEXINGTON, Ky. (Sept. 26, 2012) -- Lisa A. Cassis, professor and chair of the University of Kentucky's Department of Molecular and Biomedical Pharmacology in the College of Medicine, has been awarded the 2012 Harriet Dustan Research Award.
The award was presented last week during the American Heart Association's High Blood Pressure 2012 Scientific Session.
"I am humbled to receive the Harriett Dustan Award from the American Heart Association Council for High Blood Pressure Research," said Cassis. "I accepted the honor on behalf of the outstanding trainees who have worked with me in studies on the renin-angiotensin system over the last 25 years at UK."
The Harriet Dustan Award recognizes female investigators who have made outstanding contributions in the field of hypertension. The award was established to honor the memory of Dr. Harriet Dustan, an outstanding clinician and investigator who was a tireless worker on behalf of the Council for High Blood Pressure Research and the American Heart Association for more than 50 years.
For her presentation, Cassis discussed her research titled, "The Renin-angiotensin System in Obesity and Vascular Disease."  The presentation included results from two major findings, both of which resulted in unexpected experimental outcomes. 
Cassis stressed to trainees in the audience to keep their eyes and mind open in science, as some of the most important findings would be missed without keen observation.
Initial studies demonstrated that adipocytes, or fat cells, express components the renin-angiotensin system, an endocrine hormone system that regulates blood pressure and has been implicated in hypertension.  Her laboratory demonstrated recently that fat cell production of angiotensin peptides is a primary link between obesity and the development of hypertension.  This is significant since more than 75 percent of hypertension has been directly linked to the epidemic of obesity in the US. 
A second area of research is in collaboration with Alan Daugherty, director of the UK Saha Cardiovascular Research Center.  These studies focus on angiotensin as an initiator of abdominal aortic aneurysms (AAAs).  Cassis' laboratory examines gender differences in AAA formation and progression, since male gender is a primary risk factor for human AAAs.  Results from her studies indicate that sex hormones have profound impacts on blood vessel development and function, contributing to gender differences in cardiovascular diseases.