Hoellein Receives Educational Research Award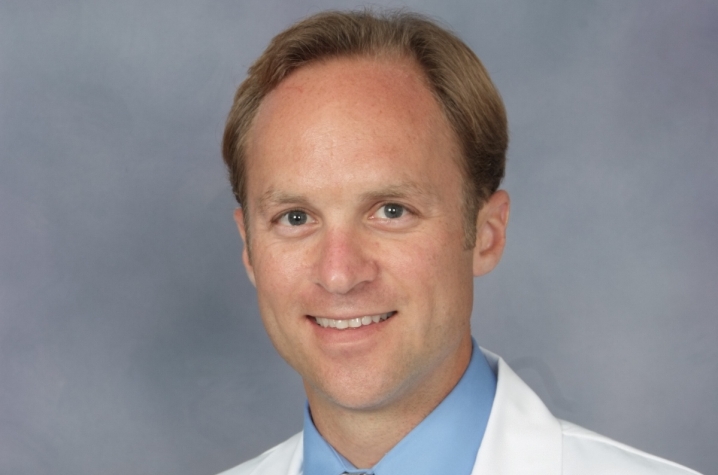 LEXINGTON, Ky. (Nov. 1, 2013) — University of Kentucky College of Medicine physician Dr. Andrew Hoellein was awarded the prestigious 2013 Clerkship Directors in Internal Medicine (CDIM) Charles H. Griffith III Educational Research Award, for his significant contributions to educational research as a Clerkship Director in Internal Medicine.
CDIM is the organization of individuals responsible for teaching internal medicine to medical students. The organization is a part of the Alliance for Academic Internal Medicine (AAIM).
Hoellein was presented with the award at the 2013 CDIM National Meeting held in New Orleans on Oct. 5. The CDIM National Meeting was held in conjunction with Academic Internal Medicine Week, Oct. 2 - 6.
Hoellein is an associate professor of medicine at the UK College of Medicine, specializing in internal medicine and primary care for persons living with HIV. His clinical interests include medical education, preventive care and health maintenance, and primary care internal medicine. 
MEDIA CONTACT: Allison Elliott-Shannon, allison.elliott@uky.edu