UK's Cook-Newell Honored for Diabetes Care and Education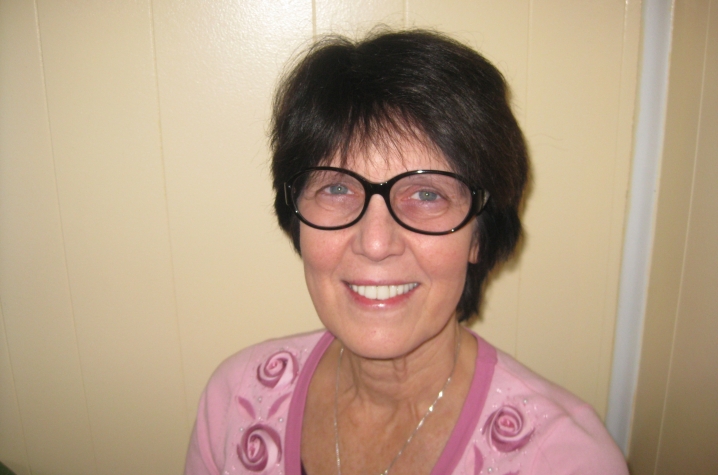 LEXINGTON, Ky. (May 2, 2012) — Margaret E. Cook-Newell of the Department of Nutrition and Food Science at the University of Kentucky is the recipient of the 2012 Diabetes Educator of the Year award from the Academy of Nutrition and Dietetics, Diabetes Care and Education Dietetic Practice Group.  The prestigious award, which includes a commemorative plaque and an award check, will be presented to Cook-Newell at the Academy of Nutrition and Dietetics Food and Nutrition Conference and Expo in Philadelphia, Pa., later this year.
Cook-Newell, who teaches a variety of courses in the department, earned her Ph.D. at UK and also is a registered dietitian as well as licensed dietitian, certified nutritionist, and certified diabetes educator.  Nutrition and Food Science is housed within the School of Human Environmental Sciences, part of the College of Agriculture.
Her professional involvement includes past president of the Kentucky Dietetic Association, Bluegrass District of the KDA, and the Kentucky Association of Diabetes Educators, as well as various other officer and committee positions in these organizations. Cook-Newell has served on the American Diabetes Association (ADA) Youth Committee Camp Project.  She has been a diabetes nutritionist for many years — 30 with the ADA KY Affiliate Diabetes Camp, and for the past two years with the Kentucky Diabetes Camp for Children, Inc., also known as Camp Hendon.  In addition, she currently serves as student liaison/involvement chair with the Kentucky Dietetic Association.
"I am humbled to receive this award," Cook-Newell said.   "It would not have been possible without the support and encouragement of fellow dietetic and diabetes educators.  My sincere thanks to the members of the Academy for this national recognition."
MEDIA CONTACT:  Carl Nathe (859) 257-3200; carl.nathe@uky.edu