CDAR Director Delivers Lecture Reserved for Pioneers in Drug Abuse Research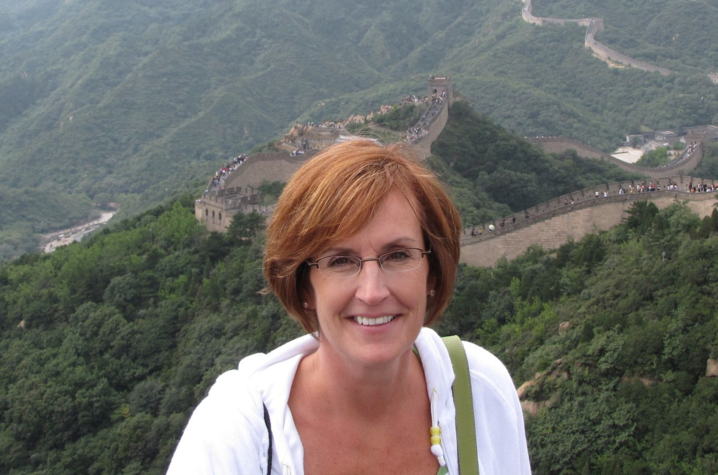 LEXINGTON, Ky. (June 19, 2017) — UK Center on Drug and Alcohol Research director Sharon Walsh will deliver the honorary Marian W. Fischman Lectureship during the College on Drug Dependence Annual Conference, June 17-22 in Montreal, Canada.
Memorializing the late research pioneer Marian Fischman, the lectureship is bestowed to a woman scientist who has created transformative change in the field of drug abuse research. Fischman used controlled scientific experiments to test cocaine's effect on humans, establishing scientific models for testing drug treatments to counteract the effects of drugs of abuse that are widely accepted in the field today.
Walsh, who first came to know Fischman during a post-doctoral fellowship in behavioral pharmacology at John's Hopkins University School of Medicine, serves as a professor of behavioral science in the UK College of Medicine and director of the Center on Drug and Alcohol Research (CDAR). Walsh has advanced the field of drug abuse research by testing novel treatments for addictions disorders, including opioid use disorder and cocaine dependence.
In addition to faculty and research positions, Walsh serves as a member of the UK College of Medicine Multidisciplinary Value Paradigm (MVP) initiative Steering Committee, the REACH Mentoring Committee, the Scientific Review Committee for the Center for Clinical and Translational Science, UK Substance Abuse Task Force, UK Healthcare Substance Abuse Task Force and Behavioral Health Initiative, and the University Senate Hearing Panel (Privilege and Tenure). She advises the Food and Drug Administration on new drug approvals of analgesic formulations and risk management approaches for marketed drugs with abuse liability. She has received numerous grants from the National Institute on Drug Abuse (NIDA) to conduct clinical trials testing the efficacy, viability and safety of analgesic formulas to treat individuals recovering from substance use disorders. She has held leadership, editorial review, and advisory appointments with NIDA, the Centers for Disease Control, and the American Society of Addiction Medicine, among others.
Walsh was nominated by her colleagues in the CDAR. As the recipient of the honor, Walsh will deliver a lecture reflecting on her contributions and discoveries during a ceremony on June 19, 2017.