Gov. Beshear Appoints UK Alum New Secretary of Cabinet for Health and Family Services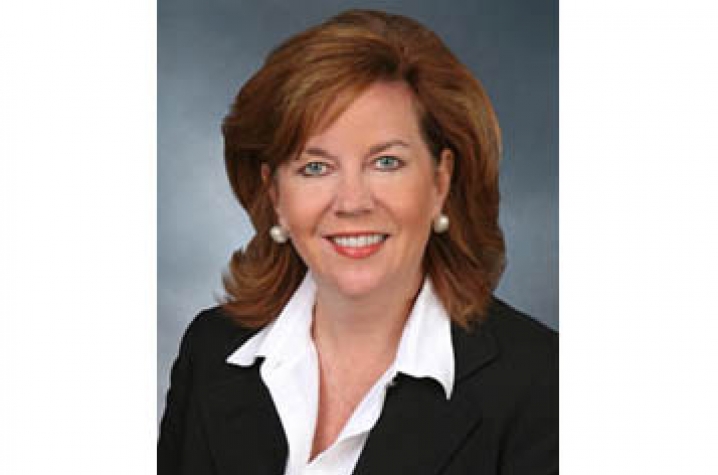 FRANKFORT, Ky.  (March 15, 2012) – A longtime Kentuckian and University of Kentucky alumna with decades of experience running state and national organizations, including a turn as a senior staffer to President Bill Clinton, will serve as the new secretary for the Cabinet for Health and Family Services (CHFS).  Governor Steve Beshear announced today that Audrey Tayse Haynes will begin her new role as secretary on April 16.
"Audrey brings a dynamic mix of large-scale organization management, policy development, and government experience to this position, and I'm very pleased that she is bringing those talents back to us in Kentucky," said Gov. Beshear.  "This cabinet is a complex organization, with a broad range of programs that serve tens of thousands of our most vulnerable Kentuckians.  Audrey has the right skills and resources to make sure our citizens continue to get the care and services they need."
Haynes brings more than 25 years of experience in leadership and management of organizations to CHFS.  Her prior positions include 10 years as the senior vice president and chief government affairs officer of YMCA of the USA, as well as chief of staff to Tipper Gore during Vice President Al Gore's second term.  Haynes also served on President Bill Clinton's senior staff as the director of the White House Office for Women's Initiatives and Outreach.
Haynes has held numerous positions in Kentucky government, including an appointment by Gov. Paul Patton to reopen the state's policy office in Washington, D.C. and as a director of human resource development in the Department of Mental Health in the former Cabinet for Human Resources.
"I am excited to be back in Kentucky full time, and I am honored to be working in this cabinet," Haynes said.  "CHFS impacts every single Kentuckian – whether through birth certificates, health departments, restaurant inspections or services to the elderly.  I feel that I am returning to my roots of social work and mental health services, and I'm pleased to be part of a cabinet that provides such critical services to Kentuckians."
Haynes holds a master's degree in social work from the University of Kentucky and a bachelor's degree in social work from Spalding University in Louisville.   She began her career in the Somerset area, working in the community mental health system as an alcohol and drug counselor.  She later worked in the Cabinet for Human Resources as the director of human resource development, alongside the commissioner of mental health.  Haynes was also appointed as executive director of the Kentucky Literacy Commission by Gov. Wallace Wilkinson.
"For more than a decade, Audrey and I have worked together in health and family services at the national level to improve quality and access for all," said Tipper Gore.  "Her leadership skills, educational background, work experience, deep knowledge and compassion for the needs of her fellow Kentuckians uniquely qualify her for this important role."
"From my experience working with Audrey Haynes, I know her to be a consummate professional," said Crit Luallen, who worked with Haynes in the Patton administration. "She will bring strong management skills, as well as national leadership experience to this critical cabinet post."
In her most recent position at YMCA of the USA, Haynes has worked to implement organization-wide programs to improve health outcomes for children and adults.  Nationally, 2,700 YMCAs serve 21 million people annually.   
Haynes worked closely with the Centers for Disease Control and Prevention, with particular focus on implementing chronic disease prevention programs across the country.  She also led the creation and launch of a new community leadership program (Pioneering Healthier Communities) that convenes public, private and nonprofit leaders to focus efforts on removing barriers to healthier living.
The YMCA has also partnered with First Lady Michelle Obama on her "Let's Move" campaign to fight childhood obesity.  The YMCA has concentrated efforts to improve children's health, because the organization serves 9 million children per year and is the largest nonprofit provider of child care and after school programs in the country.
Haynes replaces former secretary Janie Miller, who resigned last month.  Over the last four years, the Cabinet for Health and Family Services made great strides in providing more efficient services to Kentuckians while also ensuring that our most vulnerable populations, especially children and elderly citizens, received the health care and protections they deserve.
As a result of Gov. Beshear's directive to enroll more qualified children in health care, CHFS streamlined the qualification process and enrolled more than 60,000 children in the Kentucky Children's Health Insurance Program (KCHIP) and Medicaid.
Last fall, CHFS transitioned 560,000 Medicaid recipients to a managed care program in less than nine months.  Today, three new managed care providers are operating in the state.  The move is projected to save taxpayers $1.3 billion over three years, including $375 million in General Funds.
"Secretary Haynes is a wise choice to lead this cabinet, and I congratulate the Governor for finding a secretary of this caliber in a short period of time," said Rep. Tom Burch, of Louisville.  "Her vast experience at all levels of government service will prove very valuable, especially as we determine ways to keep delivering social services to those Kentuckians who need that care the most.  Her compassion, combined with a deep understanding of organizational administration, is a powerful mix of talents that will serve Kentuckians well."
"I'm excited that Gov. Beshear moved quickly to name a permanent secretary of CHFS," said Rep. Jimmie Lee, of Elizabethtown.  "Now that Secretary Haynes is in place, we can continue to make progress on major initiatives such as managed care and ensure that our citizens get the services they deserve." 
"I've had the opportunity to talk in-depth with Audrey Haynes since she is a graduate of the University of Kentucky's master's degree program in Social Work and supporter of the college," said James Adams, dean of the College of Social Work at the University of Kentucky.  "Even from Washington D.C., where she has served as a senior executive with the YMCA and in the Clinton administration, she has kept a close watch on Kentucky issues – particularly those impacting children and their families. She cares deeply about the Commonwealth, the social work profession, and the lives and futures of our children.  She will do an outstanding job in a role critical to our state."
"I have known Audrey since her earliest days in social work, and I am excited that she will be taking the reins at this important cabinet," said Cathy Epperson, executive director of the Kentucky chapter of the National Alliance of Mental Illness.  "She personally understands the needs of not only those who receive services, but also those employees who deliver the services.  Audrey also recognizes the needs of our rural communities, and she'll be an advocate for those areas.  She will be a great asset to CHFS."
"Audrey was heavily involved in Tipper Gore's work raising the national profile of depression and other mental illnesses, and her experience with those issues on the federal level will be extremely useful here in Kentucky," said Sheila Schuster, executive director of the Advocacy Action Network.  "I've found Audrey to be open, responsive and well-versed in matters related to health and human services, and I look forward to working with her in this new position."
Acting Secretary Eric Friedlander, who has served in a variety of roles at the cabinet, will remain at CHFS as deputy secretary.