Pharmacy Professor Receives ACCP New Educator Award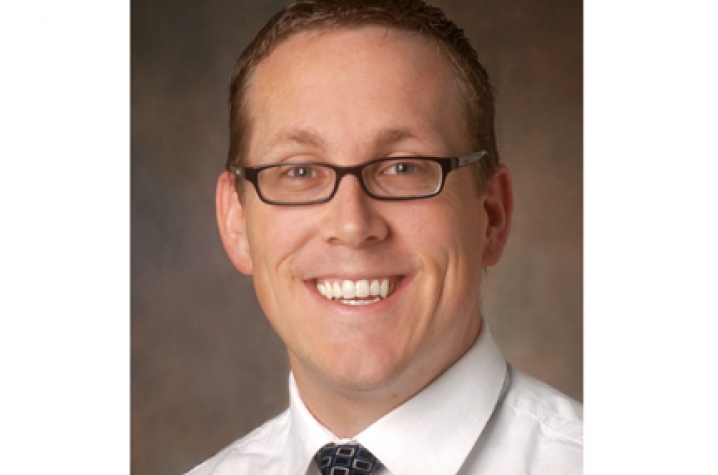 LEXINGTON, Ky. (March 25, 2010) − Mikael D. Jones, clinical assistant professor in the Department of Pharmacy Practice and Science at the University of Kentucky College of Pharmacy has been selected as the recipient of the American College of Clinical Pharmacy's (ACCP) 2010 New Educator Award.
The annual award recognizes an ACCP member, who in less than six years since completing their training, has made outstanding contributions to the discipline of teaching and to the education of health care practitioners.
The ACCP New Educator Award will be presented during the Opening General Session of the 2010 ACCP Spring Practice and Research Forum in Charlotte, N.C., in April 2010.
Jones received his Doctor of Pharmacy degree at the University of Florida. He completed a Pharmacy Practice and Primary Care Pharmacy Practice Residency at UK HealthCare. He currently coordinates and teaches Patient Care Labs V and VI and lectures in several courses in the College of Pharmacy. He also is the course coordinator for the Pharmacologic Applications in Primary Care course at the UK College of Nursing.
He is a board-certified pharmacoltherapy specialist and practices in the Center for the Advancement of Women's Health.
Jones was nominated by Frank Romanelli, associate dean for educational advancement and associate professor in the Department of Pharmacy Practice and Science. 
"Dr. Jones has worked tirelessly to create contemporary educational experiences for our students," Romanelli said. " All his work has been characterized by innovation, and attention to creativity as well as scholarship."