Pharmacy Professors Nationally Recognized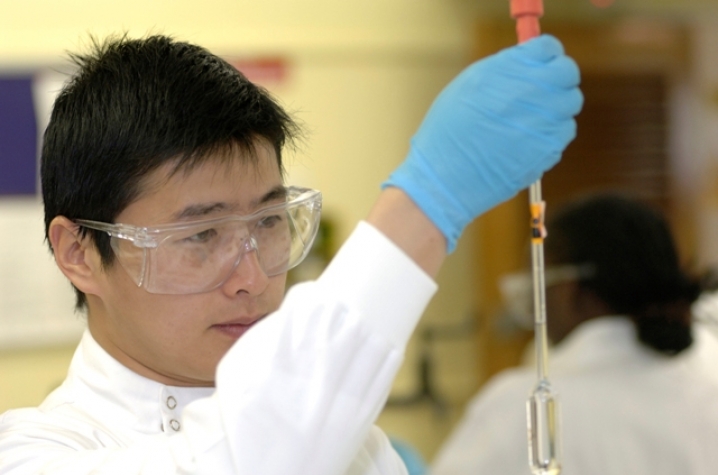 LEXINGTON, Ky. (Nov. 23, 2010) − At the Opening Session of the 2010 International Pharmaceutical Federation (FIP) Pharmaceutical Sciences World Congress in association with the American Association of Pharmaceutical Scientists (AAPS) awarded two University of Kentucky College of Pharmacy faculty members for their contributions to the pharmaceutical sciences.
 
Peter A. Crooks, professor in Drug Design and Discovery at the College of Pharmacy received the AAPS Research Achievement Award in Drug Design and Discovery. Crooks is known internationally for his research on the discovery of new drug entities and their development as clinical candidates. He is particularly well recognized for his work on the discovery of new therapeutic agents to treat drug addictions such as tobacco dependence, alcohol dependence and psychostimulant abuse. Several of these novel drug entities are currently being evaluated in human clinical trials both in the United States and Europe.
 
Patrick P. DeLuca, professor in the Department of Pharmaceutical Sciences at the College of Pharmacy received the AAPS Community Service Award. DeLuca is past-president of the AAPS and an AAPS Fellow. He has been instrumental in the founding and running of Faith Pharmacy in Lexington, Ky, an organization that helps people who don't have prescription drug coverage. DeLuca's efforts at securing donations, managing the operations of the pharmacy and recruiting volunteers have been critical to the success of this community resource for over 11 years.
 
Chang-Guo Zhan, professor of Pharmaceutical Sciences in the College of Pharmacy has been named  AAPS Fellow. An individual is granted the honor of being named AAPS Fellow after making sustained remarkable scholarly and research contributions to the pharmaceutical sciences such as original articles, scientific presentations at AAPS Annual Meetings, and/or patents.
Zhan is an internationally-recognized scientist in modern drug design and discovery. He has developed unique computational drug design approaches that have been proven reliable and efficient in the rational design of therapeutic candidates. For a particular application of his computational drug design approaches, his research team has successfully designed and discovered highly efficient cocaine hydrolases that are recognized as novel, promising therapeutic candidates for treatment of cocaine overdose.