Samuels Receives NRHA Distinguished Educator Award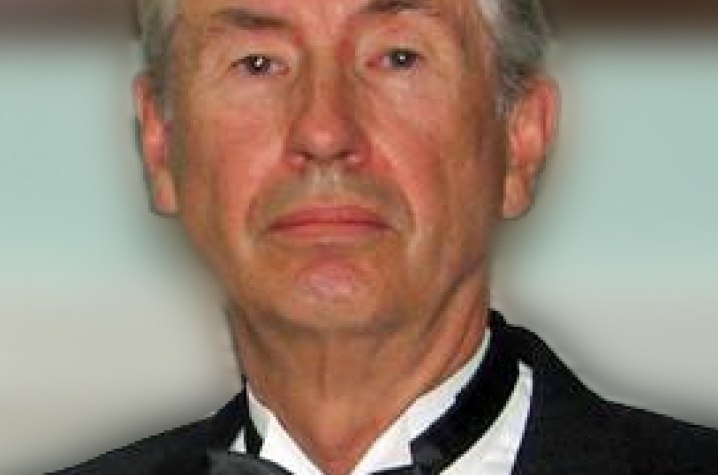 LEXINGTON, Ky. (June 3, 2010) − Michael E. Samuels, emeritus endowed chair and distinguished scholar in rural health policy and research and professor of family medicine at the University of Kentucky College of Medicine, recently received the National Rural Health Associations' (NRHA) Distinguished Educator Award at their annual conference in Savannah, Ga. The award recognizes excellence in educational and curriculum development dedicated to the needs of rural health professionals with the potential to encourage, assist, enhance, expand, and improve rural health careers.
Samuels currently serves as professor and chair of the Master of Public Health program at A.T. Still University. He is a nationally known educator and health services researcher with a long record of supported research, numerous journal articles on rural health, health professions.
"Dr. Samuels is teacher who has inspired generations of students to embrace rural health," said Dennis Barens, president of NRHA.
Samuels has a bachelor's degree in political science from Guilford College, Greensboro, N.C., a master's degree in government from the George Washington University, Washington D.C., and a doctorate in public health administration from the University of North Carolina, Chapel Hill. 
His distinguished federal career was recognized by receipt of all the major awards of the U.S, Department of Health and Human Services. He served as principal assistant to Surgeon General C. Everett Koop; legislative health aide to Congressman Richard Gephardt; fellow, Institute of Medicine, National Academy of Sciences; deputy director, National Health Service Corps; director, Migrant Health Program; and director of Community and Migrant Health Centers. As associate bureau director for rural health in the Bureau of Primary Health Care in the 1970s, he established 321 rural community health centers as part of the Rural Health Initiative to bring CHCs to rural America.
"Mike has devoted his career to rural health needs, which is evidenced in his research and his teaching and mentoring of countless students," said Dr. Emery A. Wilson, interim dean, UK College of Medicine, and director, Office of Health Research and Development.