UK Researcher Appointed to NIH Aging Systems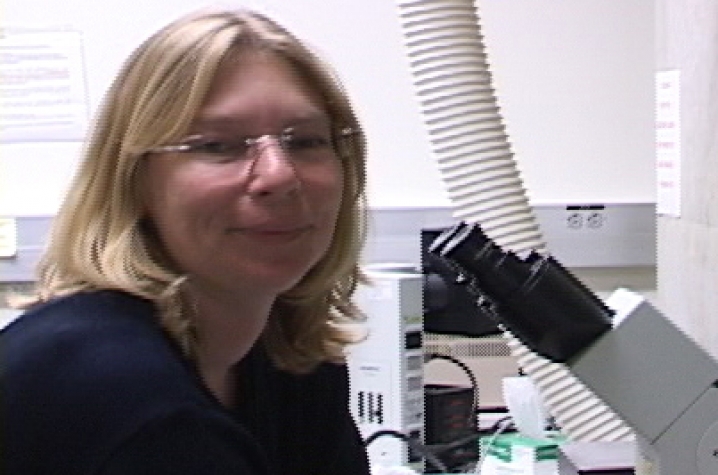 LEXINGTON, Ky. (May 14, 2010) – Elizabeth Head, associate professor, Department of Molecular and Biomedical Pharmacology, University of Kentucky College of Medicine, and a faculty member and researcher in the UK Sanders-Brown Center on Aging, was appointed to serve as a member of the Aging Systems and Geriatrics Study Section, Center for Scientific Review, National Institutes of Health (NIH). Her term begins July 1, 2010, and ends June 30, 2014.
Members are selected on the basis of their demonstrated competence and achievement in their scientific discipline as evidenced by the quality of research accomplishments, publications in scientific journals, and other significant scientific activities, achievements and honors.
"Service on a study section requires mature judgment and objectivity as well as the ability to work effectively in a group, qualities we believe Dr. Head will bring to this important task," said Dr. Toni Scarpa, director, Center for Scientific Review.
Membership on a study section represents a major commitment of professional time and energy as well as a unique opportunity to contribute to the national biomedical research effort, Scarpa said. Study sections review grant applications submitted to the NIH, make recommendations on these applications to the appropriate NIH national advisory councilor board, and survey the status of research in their fields of science. These functions are of great value to medical and allied research in this country.      
"Appointment as a member of an NIH study section is a significant accomplishment and demonstrates Dr. Head's scientific stature and respect in the field of aging research," said Linda Van Eldik, Director of the Sanders-Brown Center on Aging.
"Peer review is critically important to advancing high quality research in academia and I look forward to joining a team of outstanding scientists dedicated to this process," said Head.
"I want to take this opportunity to emphasize the importance of Dr. Head's participation in assuring the quality of the NIH peer review process, express the NIH appreciation of your institution's support of its activities, and indicate the hope and expectation that institutional officials will provide continued support," said Scarpa.
Head received a MA in psychology and a Ph.D. in neuroscience from the University of Toronto, Canada. She received postdoctoral training at the Institute for Brain Aging and Dementia at the University of California–Irvine. She was co-leader of the Neuropathology Core of the University of California–Irvine Alzheimer's Disease Research Center and was director of the Institute's Brain Bank. Head moved to UK in January 2009. The focus of her research team is to identify interventions in animal models that may prevent the onset and/or progression of Alzheimer disease in Down syndrome and in the general population.