UK's Danielle Clore Chosen for Leadership Kentucky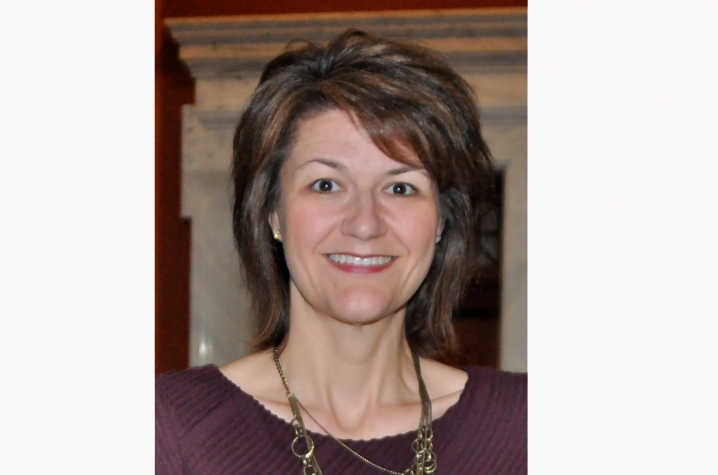 LEXINGTON, Ky. (April 5, 2012) — Danielle Clore, executive director at the Kentucky Nonprofit Network, an outreach program of the University of Kentucky College of Agriculture, Department of Community & Leadership Development, recently was selected as one of 54 individuals who will be participating in the 2012 class of Leadership Kentucky.
Created in 1984, Leadership Kentucky is a nonprofit that brings together a selected group of professionals with a broad variety of leadership abilities, career accomplishments, and volunteer activities to gain insight into complex issues facing the state.
"This is great opportunity to learn more about the diverse regions of our Commonwealth and connect with leaders from other sectors. I am really looking forward to being an ambassador for our nonprofit sector," Clore said.
Founded in 2002, the Kentucky Nonprofit Network (KNN) is an association of organizations of all types and sizes in all 120 Kentucky counties.  KNN is a statewide resource for nonprofit board members, staff and other leaders, and serves as an information center on effective nonprofit organizational practices, as well as an advocate for the nonprofit sector as a whole.
The Leadership Kentucky class will travel across Kentucky this year for seven monthly sessions (May through November). 
Locations for class sessions vary from year to year. Topics covered during this year's sessions will be leadership, Kentucky history, education, health care, government, energy, military, economic development, media, natural resources and environment, law and justice, regionalism and global issues.  Arts, culture and tourism are included in each session by host communities and optional activities offered. 
Leadership Kentucky was the fourth statewide leadership program developed in the United States and is celebrating its 28th anniversary during 2012.  For more information, please contact Diana Ratliff, (502) 695-1102 or email to dbr@leadershipky.org.