Vanderford Receives Major Award from Society of Research Administrators International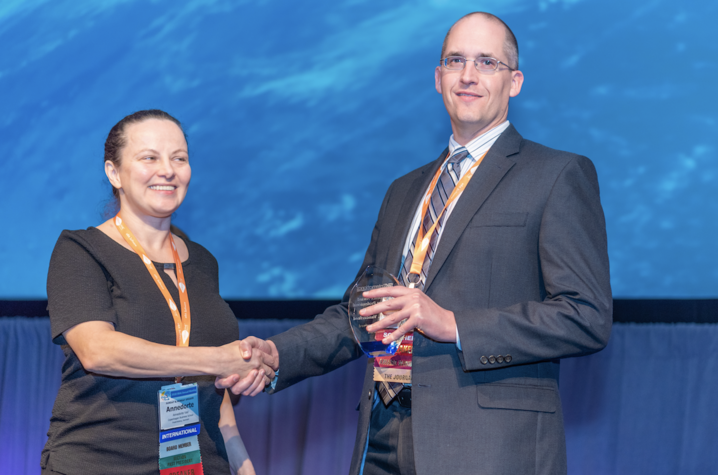 LEXINGTON, Ky. (Nov. 8, 2018) – The Society of Research Administrators International recently presented their Mid-Career Level Excellence Award to University of Kentucky faculty Nathan Vanderford.
Vanderford, an assistant professor in the Department of Toxicology and Cancer Biology in the UK College of Medicine, received the award at the SRAI Annual Meeting in Orlando, Fl. He was presented the award in recognition of his contributions to the knowledge of research administration and his dedication to the continuous study and development of the field.
Vanderford also serves as assistant director for research at the UK Markey Cancer Center, where he oversees a special oncology training program for Appalachian students. A co-author of ReSearch: A Career Guide for Scientists, Vanderford has also focused on educating trainees in the science community about their various career options after obtaining a doctorate degree.
In 2017, Vanderford was named a recipient of the UK Alumni Association's Great Teacher Award for outstanding teaching performance. His course, "Preparing Future Professionals," is open to all students regardless of their training stage and offers instruction on basic skill sets needed in a competitive job market.