Philip Houtz Named the 2010 Beckman Scholar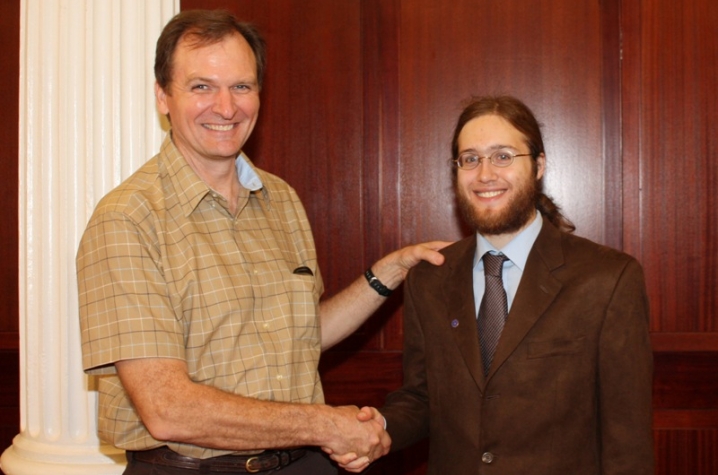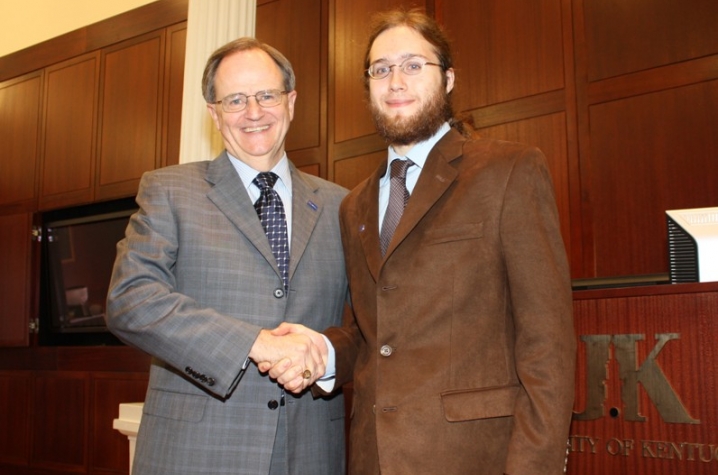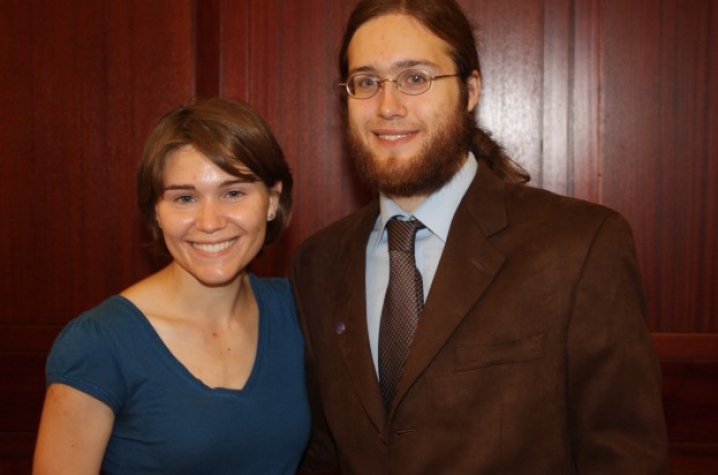 LEXINGTON, Ky. (May 4, 2010) − University of Kentucky agricultural biotechnology junior Philip Houtz has been named the 2010 Beckman Scholar at UK, and will be given $19,300 over 14 months to support his own scientific research project under faculty mentorship.
"This is a great honor for Phillip," said UK President Lee T. Todd Jr. "By being named a Beckman Scholar, he has shown he is one of the very top undergraduate scholars in the nation. This is a feather in the cap for UK as well, as it once again proves that UK is preparing some of the top undergraduate researchers in the world."

[IMAGE1]Houtz, a junior from Winchester, Ky., is an agricultural biochemistry major and performing his project under the mentorship of Bruce Webb, professor of entomology in UK's entomology department in the College of Agriculture.
"Philip seems to have an inherent passion about research, and he knew exactly what he wanted to work on when he came to UK," said Webb. "It's just amazing how highly qualified these students are and what they're able to do when they complete their Beckman."
Houtz is also a Chellgren Fellow, National Conferences on Undergraduate Research (NCUR) poster presenter, UK AMSTEMM student, UK Beyond Coal member, Honors Program student, and a  UK Society for the Promotion of Undergraduate Research (SPUR) poster presenter. While classified as a junior by credit hours, Houtz is only in his second year at UK.

"Experiencing the laboratory environment firsthand has been the single most important development in my progress toward becoming an independent scientific researcher," said Houtz. "The people I have met and the techniques that I have learned have forever changed the way that I view research and my life."
Houtz's research involves the study of polydnaviruses (PDVs) which are found in parasitoid wasps that characteristically lay their eggs in or on another organism. Houtz has recently co-discovered a second virus, identified as a "cypovirus," in this parasitoid-host relationship that mirrors the PDV and actually causes considerable mortality in the wasp larvae that become exposed to it. His research of this cycle provides a chance to study the complex relationship that exists between these two viruses and their development as biological weapons.
"These studies have the potential to lead to important innovations in pest management, biological control, and biotechnology through a more complete understanding and subtle manipulation of virus activities," Houtz said.
The program is funded by the Beckman Foundation and provides a stipend and support for research projects the winning students propose in the fields of biology, chemistry, biochemistry or a biomedical science. The foundation selects 10-15 universities each year for a three-year grant, during which time the university awards Beckman Scholarships to six of its students over that three-year period. Universities can award up to three students in one year, as long as they award no more than six over the three-year period. UK is now in its third three-year award and Houtz is the sixth student to be named a Beckman in this period. He is the 18th student overall to be named a Beckman Scholar at UK.