UKnowledge Research Downloads Pass 2 Million Mark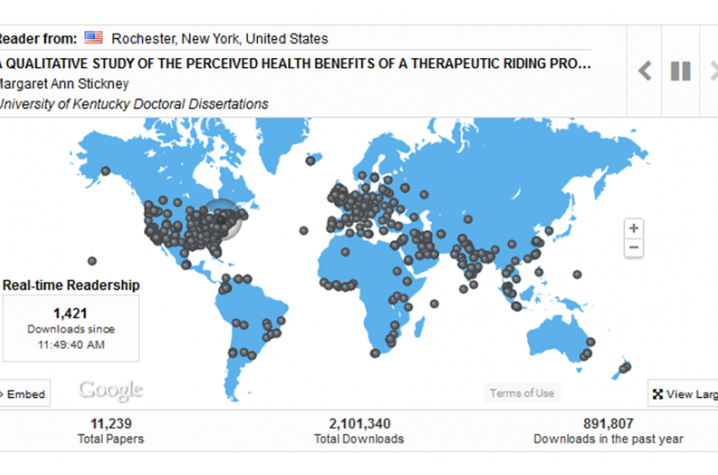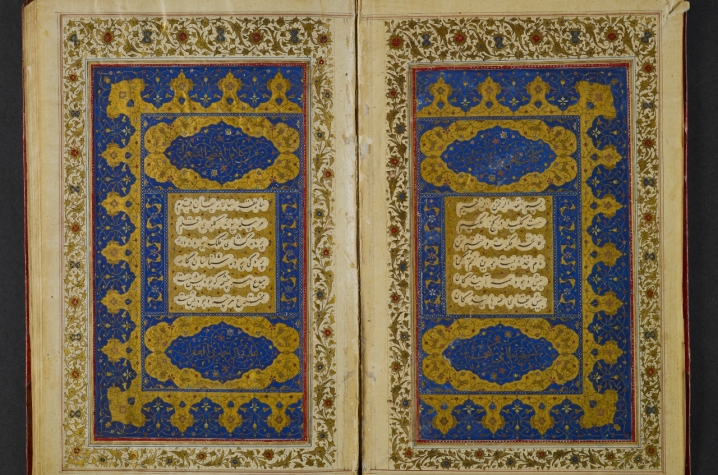 LEXINGTON, Ky. (May 26, 2015) — Research items available from UKnowledge have been downloaded more than 2 million times around the world. Since its establishment in late 2010 as University of Kentucky's institutional repository, UKnowledge has enabled timely discovery of and unfettered access to a variety of scholarly contents generated at or sponsored by UK.  
As a reflection of the excellence in graduate research at UK, theses and dissertations have commanded the major portion of the 2 million-plus downloads. Meanwhile, open access journals housed in UKnowledge have also drawn much attention and their articles have been accessed numerous times. To see an up-to-date list of the 10 most downloaded items, visit this page. 
The featured collections page now offers a window into some of the remarkable collections on UKnowledge. Currently highlighted there are three singular publications and an image gallery:
Holding more than 11,300 items, UKnowledge aims to share UK community's research and scholarship with learners and researchers everywhere.
UK faculty and students interested in using the resources and services made available by UKnowledge may contact Adrian Ho, director of Digital Scholarship at UK Libraries, at adrian.ho@uky.edu for information and assistance.  
MEDIA CONTACT: Whitney Hale, 859-257-8716; whitney.hale@uky.edu