Apply Now for Building Interdisciplinary Research Careers in Women's Health (BIRCWH) Program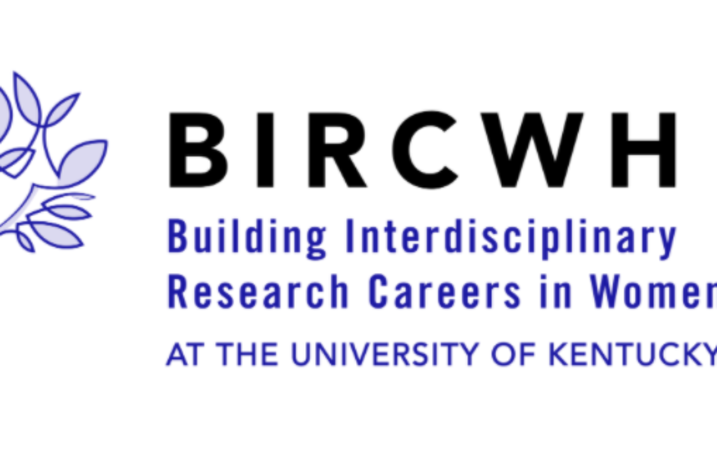 LEXINGTON, Ky. (June 23, 2020) — The Building Interdisciplinary Research Careers in Women's Health (BIRCWH) Program in the University of Kentucky College of Medicine is accepting applications to fill one position. Applications are due July 17, 2020.
BIRCWH Scholars, who are selected through a competitive application process, are junior faculty from the UK Colleges of Medicine, Public Health, Pharmacy, Nursing, Health Sciences, Dentistry, or Arts and Sciences who have the potential to establish their own funded research programs in the area of women's health. They remain in the program for one to three years, during which time they are expected to complete training in the ethical conduct of research, participate in seminars and retreats, and ultimately complete a mentored research project that culminates in becoming an established, independent researcher in women's health.
In order to accomplish these goals, scholars receive 75% protected time (50% for scholars with clinical surgical responsibilities) to dedicate to their research, as well as a research stipend and funding for travel to academic meetings. 
The UK BIRCWH program offers many resources such as mentorship, grant writing assistance, manuscript sprints (day-long "lock-in" sessions to focus on writing) that benefit researchers beyond the funded BIRCWH scholars.
BIRCWH scholars benefit not only from the expertise and guidance of Tom Curry, Ph.D., Dr. Catherine Martin, and Ann Coker, Ph.D., but also from a cadre of faculty who mentor scholars in five focused and interacting areas of women's health: drug abuse and its relationship to sex and gender differences; cancer as it relates to women's health; hormonal regulation across a woman's lifespan; oral health and its impact on women's cardiovascular and endocrine health and pregnancy outcomes; and prevention of violence against women.
For current scholars, the BIRCWH program has also become a support group of sorts, providing regular interaction with colleagues who not only have interconnected research interests but who are also at similar points in their careers and are therefore experiencing many of the same challenges — not the least of which is how to maintain work-life balance while advancing a research career and juggling instructional and/or clinical demands.
The BIRCWH program constitutes one element of a broader and growing federal focus on advancing research in women's health and sex differences. The National Institutes of Health Office of Research on Women's Health, which houses the BIRCWH program, was established 30 years ago in order to better include women and women's health in clinical research and science.
More recently, in May 2014, the NIH unveiled policies to ensure that preclinical research funded by the agency equally considers females and males at the cellular and animal research levels. This is a growing priority as the scientific and medical communities increasingly come to understand the consequences of historic overreliance on male-only research models that potentially obscure findings of key sex differences that could guide clinical studies, contribute to irreproducibility in biomedical research, and create risk for patients. Women, for example, experience higher rates of adverse drug reactions than men do.
For information on the application process, please visit this website. For questions, contact Emily Clear at Emily.Clear@uky.edu.