Campus Safety Survey Reveals Student Perceptions and Experiences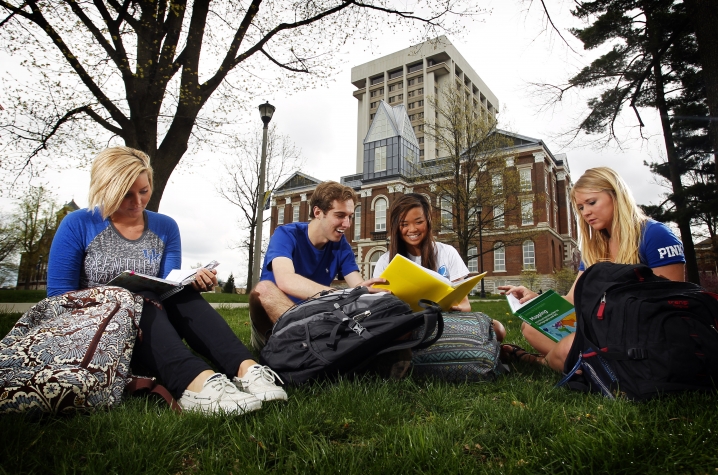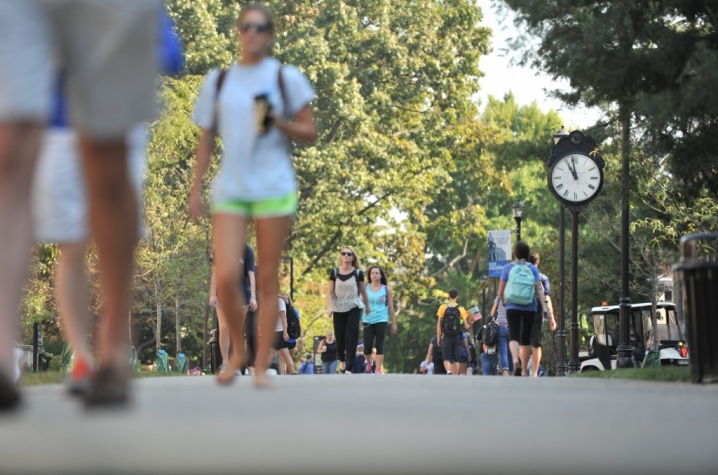 LEXINGTON, Ky. (Aug. 31, 2015) — University of Kentucky President Eli Capilouto and Diane Follingstad, director of the UK Center for Research on Violence Against Women, today unveiled preliminary results from a campus-wide survey of students. Campus Attitudes Toward Safety (CATS) found that most students believe UK is safe, but that too many remain reluctant to report sexual assaults.
UK officials believe the university is among the first in the country to undertake a mandatory campus-wide survey regarding sexual assault and campus climate.
"Our priorities put students first in all that we do, and the University of Kentucky has been at the leading edge of this important campus issue for more than 10 years," Capilouto said. "We've taken a multi-faceted approach to fostering a safe and welcoming campus. This robust survey instrument is the next step in answering important questions about sexual assault, learning and asking more questions that help us improve, and implementing data-driven strategies to make progress at UK. This is what we must do as we undertake our sacred trust to care for the health and well-being of our students."
The data released today represents year one of Capilouto's five-year initiative to assess student perceptions and experiences regarding violence and/or harassment while attending UK. These preliminary results are being published as part of a commitment to transparency and reporting of the results to inform changes in policies to improve safety and the campus environment as necessary. A full demographic breakdown of this 2014-15 academic year data will be available this December.
"This survey and its information IS a next step in addressing violence and harassment for UK students," said Follingstad. "We expect that the detailed information we will be able to abstract from this survey will provide information that units and services on campus will use to make the kinds of changes and introduce programs that will enhance students' safety."
An executive summary of the initial results can be found here: http://issuu.com/universityofkentucky/docs/cats_brochure-final
The early results reveal that students perceive UK to be a safe place. Specifically, more than 98 percent reported feeling safe at UK during the day, while 77 percent felt safe at night. Almost all students (94 percent) believe that UK cares about their safety, and over 90 percent trust the institution, including UK Police, to manage sexual assault reporting in a fair and helpful manner.
However, a large number of students indicated a reluctance to report violence or sexual assaults to campus authorities. Specifically, students who did not seek any help from UK sources (65 percent) reported reasons such as wanting to forget it happened, privacy, or embarrassment. Around 26 percent of those students did not want to deal with the formal procedures for reporting a sexual assault.
Regarding sexual violence specifically, students were asked about "unwanted sexual experiences" in the past year. These experiences were defined using federal reporting criteria, and included incapacitation due to alcohol or drugs (whether voluntarily taken or slipped into a drink), threats of harm, physical force, as well as escaping from attempts to force sex. Based on these measures, 4.9 percent of UK students reported experiences of sexual assault.
"Because we surveyed the entire student population, we have a clearer understanding of our strengths and areas where we need to improve," Capilouto said. "By utilizing both quantitative and qualitative survey tools, we've collected important feedback and shared the results with relevant units. We will continue to administer this survey over the next five years, but units are already beginning to develop and implement data-driven solutions based on what we learned."
Data from national samples that used similar parameters as CATS had comparable results in terms of the prevalence of sexual assaults. For example, the Campus Sexual Assault Study (2007) by the U.S. Department of Justice, found 3.4 percent of female students saying they had been victims of sexual assault.
All UK students (undergraduate, graduate and professional) completed CATS last semester as part of their class registration process. The confidential survey consisted of several sections that asked questions about students' beliefs, opinions, and knowledge of various topics concerning personal safety and the social environments of the university.
The development of these sections occurred through partnerships with the UK President's Office, UK Police, University Health Services (UHS), Student Affairs, Legal Counsel, and the office of Violence Intervention and Prevention (VIP).
Watch the news conference from Monday, Aug. 31, 2015:
MEDIA CONTACT: Jenny Wells, 859-257-5343; jenny.wells@uky.edu