Legal History Profs Take Home Fellowships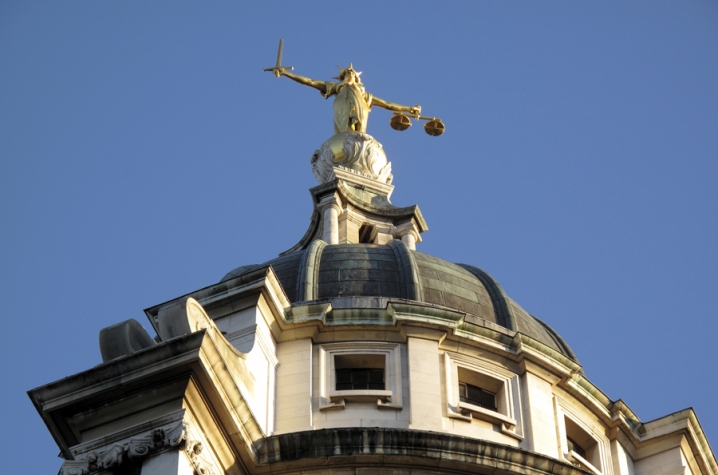 LEXINGTON, Ky. (Feb. 22, 2010) − The University of Kentucky's Department of History will sadly but proudly bid farewell to two of their own for the 2010-2011 academic year, as professors Abigail Firey and Gretchen Starr-LeBeau have won fellowships to continue their award-winning legal history work.
Firey has received an American Council of Learned Societies (ACLS) Digital Innovation Fellowship for her digital project on Carolingian Canon Law, while Starr-LeBeau accepted a Philosophical Society Fellowship to continue her comparative study of early modern courts of the Inquisition in Spain, Italy, Portugal and Mexico.
"The College of Arts and Sciences has top-notch faculty that are leading research in their areas of study," said Mark Lawrence Kornbluh, dean of the College of Arts and Sciences. "The fellowships awarded to Abigail and Gretchen are testament to the high caliber of their academic pursuits as well as how the research taking place in the college and university is reaching beyond our state, and even our country's boundaries."
Firey fell in love with legal history as an undergraduate. "My heart goes pitter-patter for it," she said. "And we're still just scratching the surface."
Firey's primary goal with the Carolingian Canon Law project is access. "There is a huge amount of unknown material, and right now, only medieval scholars are privy to it," she explained. "This is the foundation of Western legal systems. Most of our fundamental legal questions began here."
Much of the information that Firey and her colleagues are digitizing is religious legislation and judicial opinions. "There is an abundance of technical problems," Firey said. "Basically, law was passed down through copies of copies. We have to transcribe each copy and make the text searchable with special tools for studying Latin texts with nonstandardized spelling."
The Carolingian Canon Law project's goal, according to its Web site, is to produce a searchable, electronic rendition of the period's major works, as well as all textual variations. "This undertaking is too large for one person," said Firey. "And the ACLS Fellowship will really allow me to move forward with the collaboration."
Starr-LeBeau began her study of religious, cultural and legal history in southern Europe. While studying Jewish-Christian relations in Spain, she began searching through Inquisition records.
"I really became interested in how those convicted in the Inquisition defended themselves and the strategies they used," she said. "For my latest project, I'll be comparing court records throughout Spain, Venice, Lisbon and Mexico City."
Each country's legal records are in its native tongue, which makes research laborious, detached and slow. "This fellowship will allow me the time and resources to travel and gain access to the court archives that I need for my research."
These two UK professors are taking on a world of legal history, one case at a time.
For more information, contact Firey at afire2@uky.edu, Starr-LeBeau at starrle@uky.edu or Jennifer Allen at the College of Arts and Sciences at (859)257-6819 or jennifer.allen@uky.edu.