Nursing Faculty Awarded Grant to Study e-cigs Effects in Pregnant Women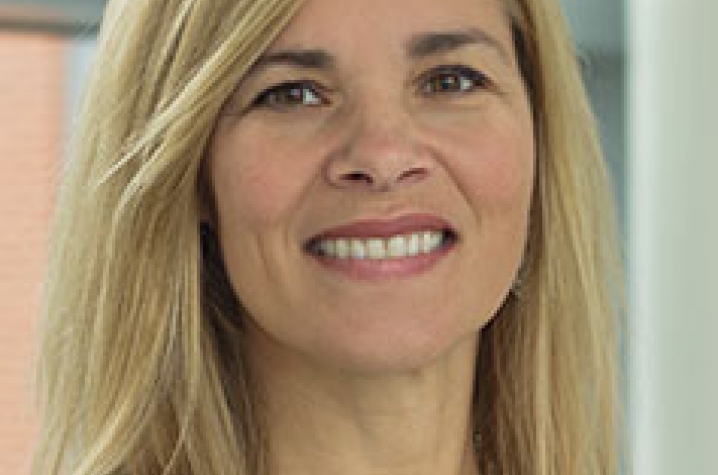 LEXINGTON, Ky.  (Oct. 5, 2015) — The U.S. has the largest and fastest growing market for e-cigs, and adult women of childbearing age are the most common users. However, no data exists regarding the health effects of e-cigs on pregnant women or their babies.
University of Kentucky College of Nursing associate professor Kristin Ashford and her team of researchers are working to generate this data through a four-year, $2.3 million R01 grant from the National Institute on Drug Abuse for her proposal titled, "The Impact of Electronic Cigarettes (e-cigs)," which aims to determine the effects of e-cigs on prenatal biomarkers and birth outcomes. The multi-site study represents collaboration between the College of Nursing and the UK Department of Gynecology and Obstetrics, as well as researchers at Virginia Commonwealth University.
Previous research shows the consumption of nicotine, the main ingredient in e-cigarettes, is related to adverse pregnancy outcomes. Ashford's study will collect data on pregnancy outcomes in three groups: mothers who use e-cigarettes, mothers who smoke traditional cigarettes, and those who smoke both during pregnancy. The research team will collect blood work from patients to identify biomarkers in women during each trimester of pregnancy. They will also look at factors including the risk of pre-term birth and the infant's birth weight.
"To date, we do not know what effects these products have on pregnant mothers and their children; however, we do know that e-cigarettes contain nicotine, which can cause birth defects," Ashford said. "We also know that women who smoke traditional cigarettes are more likely to be hospitalized during pregnancy, have preterm birth, and their infants are more likely to be admitted to the neonatal intensive care unit.
According to Thomas Kelly, associate dean for research in the College of Nursing, pregnant women are switching to electronic cigarettes in an attempt to reduce the adverse effects of cigarette smoking, but may not be aware that nicotine delivered through electronic cigarettes also poses a significant fetal health risk.
"Dr. Ashford's new grant is focused on this conundrum and will fill an important research gap in examining issues impacting electronic and regular cigarette use among pregnant women and the consequences of these choices on fetal health. This is an exciting new research area for the College of Nursing," said Kelly.
Ashford started her career as a labor and delivery nurse, which exposed her to the detrimental effects of tobacco use during pregnancy. She is also working with the Kentucky Giving Infants and Families Tobacco-ree Starts (GIFTS) program, which partners with the Kentucky Department of Public Health to provide smoking cessation services to prenatal and postpartum women in Appalachia.
MEDIA CONTACT: Elizabeth Adams, elizabethadams@uky.edu