Program Unites New Investigators, Experts to Accelerate Research Ideas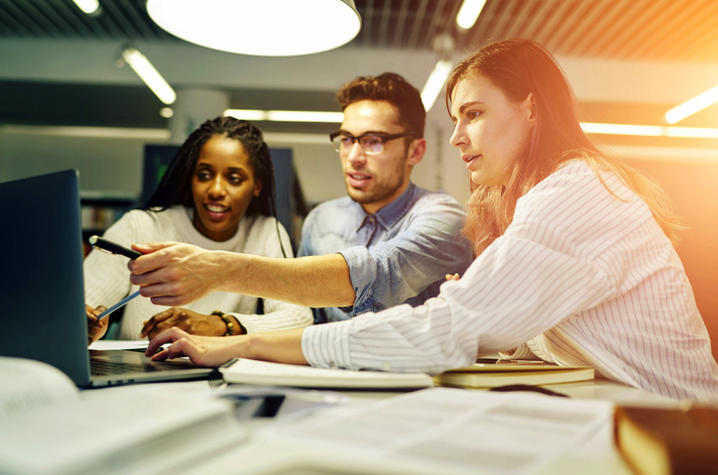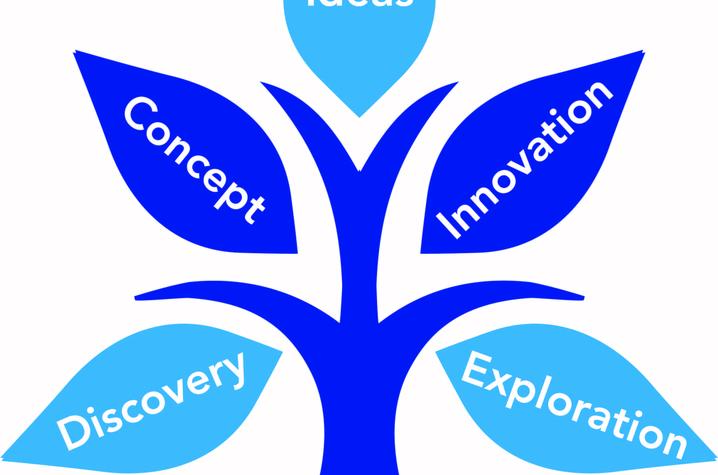 LEXINGTON, Ky. (Feb. 14, 2019) — The University of Kentucky Center for Clinical and Translational Science (CCTS) has launched a new program to provide "studios" of face-to-face, expert consultation for novel research ideas, particularly for clinicians and investigators with limited research experience or for experienced investigators wanting to enter a new field.
The TREE Initiative (Translating Ideas into REsEarch) helps cultivate clinical and translational research projects out of raw ideas by providing an open forum panel of experts from diverse fields. Researchers prepare material for presentation to the expert consultants and receive immediate, constructive feedback for implementation of high-quality pilot projects that could generate successful external grant submissions.
By leveraging the robust resources and expertise of the CCTS, the TREE initiative aims to ensure that investigators with a new idea have the greatest opportunity to succeed.
The mission of the UK CCTS is accelerating discoveries to improve health.  "We have many services to assist researchers with all aspects of their studies, but many of these services cater to the experienced researchers," said Joel Thompson, Ph.D., research development director for the CCTS. "The TREE Initiative provides researchers at all levels of experience with a comprehensive review of their ideas, as well as assistance in study design, statistics, analysis, and project execution. The TREE Initiative offers step-by-step support for new ideas and new researchers — perhaps a clinician who's noticed a pattern among their patients and wants to ask a research question but doesn't know where to begin, or an investigator interested in exploring a new direction."
The TREE Initiative operates as a studio model, with a series of structured, dynamic sessions uniting relevant research experts to focus on a specific stage of research and/or methodology. Studio sessions are intended to enhance research quality, improve funding success, foster advances in clinical practice and improvements in patient health, increase publications, and generate new hypotheses. Each studio includes two to six experienced faculty members selected to provide guidance based on areas of research and needs identified by the investigator. Studio session topics will include research hypothesis generation, design, implementation, analysis and interpretation, translation, and manuscript development.
Dr. John Fowlkes, director of the UK Barnstable Brown Diabetes Center, will serve as chair of the TREE Initiative.
"Taking an idea, and transforming it into a robust and meaningful research project can be daunting – especially for those who have little experience in research," Fowlkes said. "TREE provides a platform for those interested in research to present their ideas and goals, and receive real-time feedback in order to realize their full potential as a scientific investigator." 
TREE is one of many CCTS initiatives aimed at promoting team science that allows scientists and physicians to share their insights and develop collaborative research methods.
"Within the CCTS pilot and project development program, we have noticed that not all UK faculty have the support of an effective group that allows for constructive research discussions.  Hence, we have decided to sprout the TREE program, which is designed for any investigator who needs help with formulating an idea or translating an idea into a good research project," said Dr. Philip A. Kern,  director of the CCTS.
For more information about working with the CCTS TREE Initiative, please contact Joel Thompson, CCTS Research Development Director at (859) 323-7939 or joel.thompson@uky.edu for an initial consultation before completing a CCTS Service Request.
The UK Center for Clinical and Translational Science is supported by a Clinical and Translational Science Award from the NIH National Center for Advancing Translational Sciences, grant number UL1TR001998.