UK Launches New Website for HEALing Communities Study Updates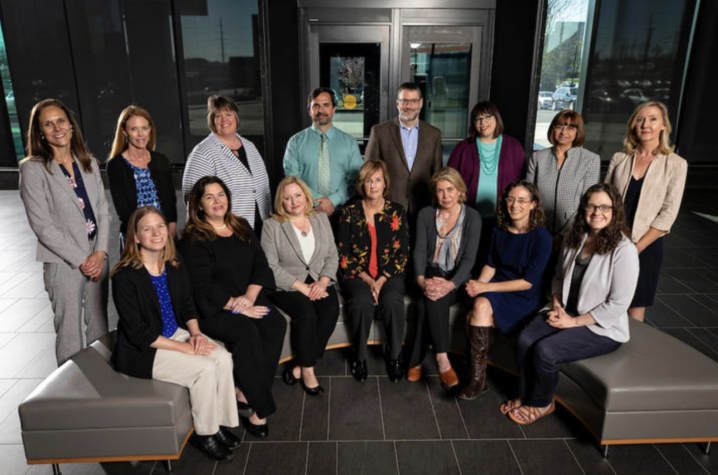 LEXINGTON, Ky. (July 26, 2019) – The University of Kentucky has launched a new website for information, news-related updates and excerpts regarding their recently awarded $87 million HEALing Communities Study (Helping to End Addiction Long-term) cooperative agreement.
News releases, commentaries and updates regarding the project, funded by the National Institutes for Health (NIH) and the Substance Abuse and Mental Health Services Administration (SAMHSA), can be found at uky.edu/healingstudy.
The four-year cooperative agreement is the largest grant ever received by UK.  The grant was awarded to UK's Center on Drug and Alcohol Research (CDAR) in partnership with the Kentucky Cabinet for Health and Family Services, the Justice and Public Safety Cabinet, local Agency for Substance Abuse Policy (ASAP) boards, district and local health departments and consortium members. Kentucky and UK represent one of only four states across the United States selected by the National Institute on Drug Abuse, part of the NIH, for this groundbreaking effort.
Combining the expertise of 19 UK researchers from across six colleges along with the three other state study site teams in New York, Massachusetts and Ohio, this is a multi-site implementation research study to test the impact of a community-engaged intervention to implement an integrated set of evidence-based practices across healthcare, behavioral health, justice, and other community-based settings.
The goal is to prevent and treat opioid misuse and opioid use disorder (OUD) within highly affected communities in four states and reduce opioid related deaths by 40 percent over three years. Kentucky is partnering with 16 communities to measure the impact of these efforts. Sharon Walsh, Ph.D., director of UK's CDAR, is the principal investigator of the Kentucky study site and will lead UK's team of more than 100 total researchers, staff and state and community partners involved in the ambitious project.
More than 2 million Americans live with an opioid use disorder; in 2017, more than 47,000 Americans died of an opioid overdose. Kentucky currently is ranked 5th in the U.S. for opioid-related overdose deaths and has suffered through the opioid epidemic since its inception. 
"The opioid epidemic does not discriminate by zip code, race, income, or any other demographic characteristic," said Eli Capilouto, President of the University of Kentucky. "The discoveries and solutions we find here – in these communities, from Barbourville to Louisville; from Covington to Lexington to Olive Hill – can be scaled up and replicated… And what works here can work beyond our borders, throughout a country ravaged by the epidemic of opioid use disorder."
For ongoing updates about UK's HEALing Communities study, visit uky.edu/healingstudy.