UK Partners with Community to Answer Environmental Health Questions Through New Research Center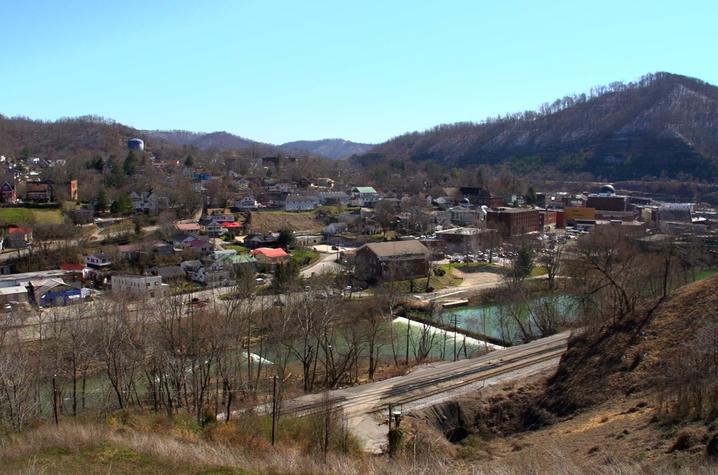 LEXINGTON, Ky. (Aug. 7, 2017) — The University of Kentucky was awarded a five-year, $7.4 million National Institute of Environmental Health Sciences (NIEHS) grant to establish the UK Center for Appalachian Research in Environmental Sciences (UK-CARES).  
This center will foster research across all spectrums — basic, clinical, epidemiological and translational—to identify environmental factors and underlying mechanisms responsible for the disproportionately high incidence of chronic diseases, such as colorectal cancer, lung cancer, cardiovascular disease, obesity and diabetes, in Appalachian Kentucky. 
"This grant represents that type of leading-edge research and creative scholarship that addresses Kentucky questions in novel and collaborative ways. The blend of basic, clinical and translational discovery at the heart of this grant is the promising future of research," said President Eli Capilouto. "Congratulations to our investigators and community partners on this new center, which represents our enduring role as the University for Kentucky." 
The center's long-term goals are to create strong community-academic partnerships to support meaningful community engagement and environmental health literacy and leverage these community perspectives to facilitate new discoveries that reveal environmental factors in disease initiation, progression, outcomes and community impacts. 
"UK-CARES will enhance scientific capacity by providing advanced infrastructure and expertise, training and mentorship, and community-engaged interactions—all directed toward the goal of facilitating innovative discovery and new understanding of environmental factors in disease, and toward career development of scientists who are interested in tackling challenging environmental health questions facing Appalachian Kentucky and beyond," said Xianglin Shi, the William A. Marquard Chair in Cancer Research in the UK College of Medicine who is principal investigator on the NIEHS grant. 
UK has longstanding partnerships with the goal of reflecting the needs, interests and values of the Appalachian population, Shi said, and UK-CARES builds on those partnerships, including the community-engaged dissemination and health policy research led by Ellen Hahn, College of Nursing, and community-engaged intervention research conducted by Mark Dignan, College of Medicine. Hahn serves as UK-CARES deputy director and leader of the Community Outreach and Engagement Core. Dignan serves as co-leader of the outreach core. 
"Our new center gives community partners a pivotal voice in directing new research to address their concerns about exposure to environmental hazards," said Hahn, director of the Kentucky Center for Smoke-free Policy and Bridging Research Efforts and Advocacy Toward Healthy Environments (BREATHE). "We will build on existing community partnerships and form new ones to listen and learn from the people of Appalachia to discover new understandings of how the environment is linked to disease and how research can be used to reduce environmental risks." 
"This is an exciting opportunity for meaningful and productive collaboration between the people of Eastern Kentucky and researchers at UK," said Beverly May, a member of the UK-CARES stakeholder advisory group. "Together it will be possible to identify environmental influences on our region's health disparities and develop strategies which improve population health." 
The center will foster new interdisciplinary research by supporting work to improve early detection, prevention, and therapeutic strategies for environmental exposure related cancer and disease; by translating environmental research at the cellular and animal level at UK to human studies at the population level; and by using clinical and population-level findings to guide cellular and animal studies to identify biomarkers of environmentally induced disease. 
UK-CARES will promote collaboration among basic, clinical and population scientists, support early-stage and mid-level investigators in developing diverse professional skills and attract mid-level investigators and scientists in other fields through opportunities to focus on environmentally induced disease. 
"Research at the University of Kentucky has already identified population clusters in Appalachia with high-level exposures to heavy metals, chemical and non-chemical contaminants, air particulates and radon," said Lisa Cassis, UK vice president for research. "This center will help our investigators delve deeper into the complex interactions between environmental exposures and chronic diseases."  
Housed in the Center for Research on Environmental Disease in the UK College of Medicine, this interdisciplinary research center will bring together the expertise of UK investigators in the Colleges of Medicine, Nursing, Public Health, Engineering, as well as the Gill Heart Institute, Kentucky Water Resources Research Institute, Markey Cancer Center, Kentucky Center for Smoke-free Policy, UK Center for Excellence in Rural Health and Kentucky Homeplace in Hazard, Kentucky.