Answering a Call to Action; More Students Pursuing Careers in Child Welfare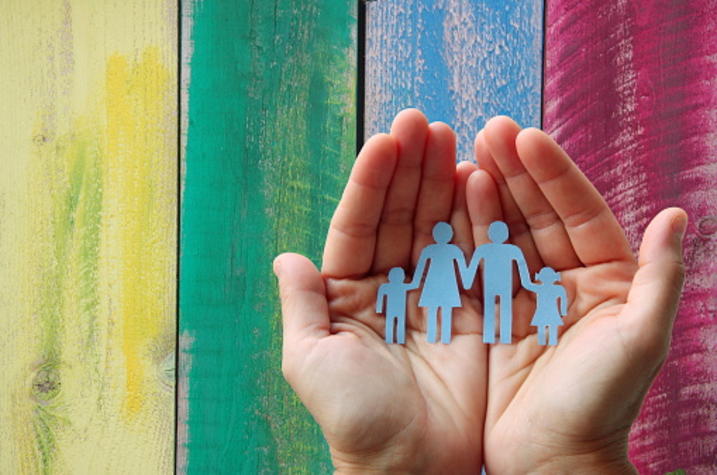 Lexington, Ky. (Aug. 31, 2018) — It's clear, there's a need for qualified child welfare employees in the Commonwealth. The College of Social Work at the University of Kentucky has been working diligently to fill that gap, and new enrollment numbers released by the college proves efforts are paying off.
The Public Child Welfare Certification Program (PCWCP), a collaborative partnership between the Kentucky Cabinet for Health and Family Services (CHFS) and 11 public and private universities, is a comprehensive and thorough preparation curriculum that is meant to ensure competent and confident workers. 
"PCWCP is an important program due to the services our students receive in training to be child welfare social workers, as well as the ultimate service in seeking to support the families of our Commonwealth," Kalea Benner, director of undergraduate studies in the College of Social Work, said.
PCWCP is designed for undergraduate juniors and seniors who are pursuing a degree in social work. During the fall semester of 2016, 11 students were enrolled in the program. The following year, 19 students were enrolled. This fall semester, 27 students are enrolled in the program. Erin Mayhorn, PCWCP coordinator, attributes the increase to a call for action.
In 2002, there were approximately 6,800 children in Kentucky who lived apart from their families in out-of-home care. That number grew to 7,162 in 2013 and has now reached an estimated 9,500 in 2018. "It's becoming more and more common for families to experience crises related to substance misuse. Most people know someone who has experienced substance misuse or even overdosed," Mayhorn explained.
Through PCWCP, students are exposed to two child welfare specific courses and 24 hours of training at four retreats. In addition, the program requires practicum placements, accounting for 640 hours on-site in two semesters, which are spent with the Commonwealth's Cabinet for Health and Family Services, Department of Community Based Services, Protection and Permanency units. In exchange for participating in the program, the students receive in-state tuition for the final four semesters and a stipend.
Upon graduation, the students are obligated to work for two years in Kentucky's Children and Family Services local offices, where they assist in various offices that include intake, investigations, on-going (treatment), foster care, permanency planning, adoptions and juvenile services.
Statewide, the retention rate for participants who continue two years or more beyond their initial two-year commitment is approximately 85 percent.
"This program demands a high level of commitment and dedication from students. The specialized education in child welfare paired with the practicum experience make students who graduate with the PCWCP certification uniquely qualified to work in child welfare after graduation," Mayhorn said.
"The College of Social Work truly embodies UK's land-grant mission by creating social work practitioners prepared to meet the challenges facing Kentucky's children and families," Benner added.
You can learn more about the PCWCP online. 
UK is the University for Kentucky. At UK, we are educating more students, treating more patients with complex illnesses and conducting more research and service than at any time in our 150-year history. To read more about the UK story and how you can support continued investment in your university and the Commonwealth, go to: uky.edu/uk4ky. #uk4ky #seeblue