How to Set Yourself up for Success in Online Learning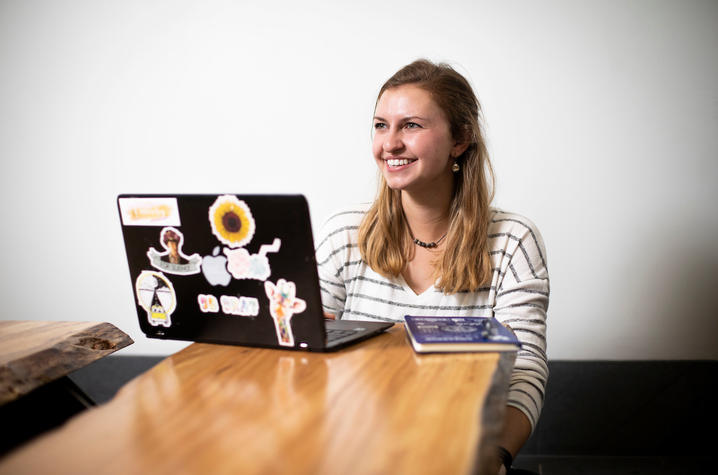 Instruction has moved online, or to other alternative learning formats, through the end of the spring 2020 semester. So, what now? Don't stress! We have three easy ways to help you have a successful online learning experience even in the most chaotic of times.
Stay Organized – This sounds easier said than done, but we are here to help!

Read your syllabus – This will help you keep track of due dates, so your work is always turned in on time! Bonus tip – write all of the dates down in a planner.
Check your email – This is the easiest way to stay up to date with class and university information.
Stay on top of announcements – Make sure you pay attention to announcements in Canvas. You don't want to miss an important assignment update!
Check your grades – Since all of your work is online, it can be easy to complete your work and forget about it. Check your grades to make sure you didn't miss any assignments, or to get clarification about a grade from your professor.
Eliminate distractions – With everything digital, it is so easy to open Netflix in another tab instead of doing your schoolwork. However, to set yourself up for success, try limiting these distractions. Another bonus tip – you can download website blockers to help you eliminate distractions during a set time period.
Have dedicated time for class work – Now is the time to practice time management! Create a weekly schedule or designate time each day for your schoolwork.
Stay Connected – Staying connected will make group projects and other classwork much easier when you are unable to meet face to face.

Assign responsibilities – When working in a group setting, make sure each person is aware of their assignment responsibilities. This will help ensure the work gets done and help avoid any confusion among group members.
Set a time – Much like you will do with your individual assignments, practice time management in a group. Set a time for everyone to chat and make sure you are all on the same page.
Use discussion boards – This is an easy way to chat and discuss among your classmates.
Don't be Afraid to Ask for Help – We are all new and adjusting to this situation, so don't be afraid to reach out to others for help.

For online academic resources visit here. They can help you with course textbooks, advising, tutoring and more!
For technology questions visit here. They can help you with Linkblue issues, canvas, Zoom navigation and any other technology support you might need.
For student resources visit here.  The Disability Resource Center, Veterans Resource Center, Stuckert Career Center, Counseling Center and VIP center are going digital to help you!