Student Support Services, CARES Provide Students a 'Home Away From Home'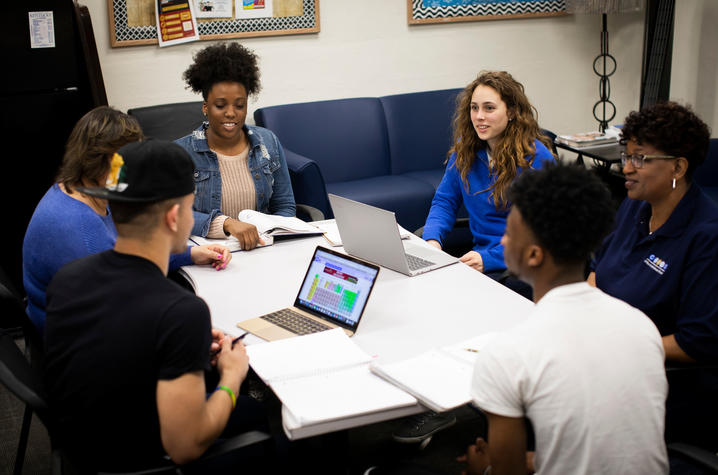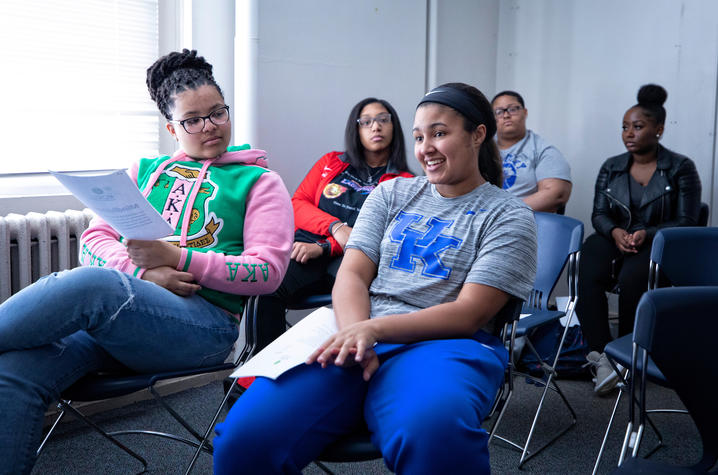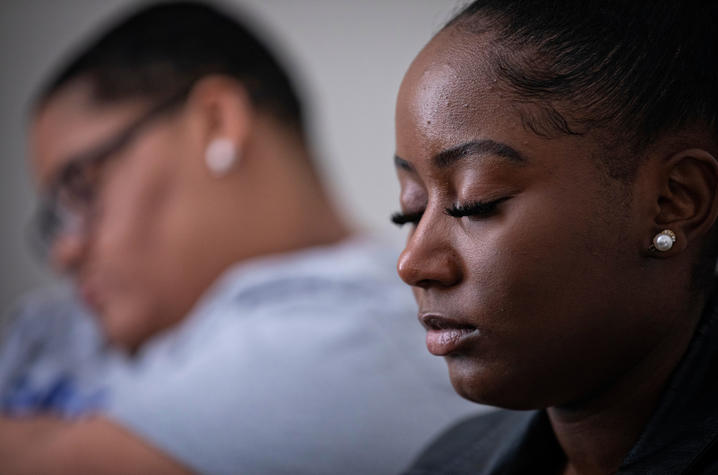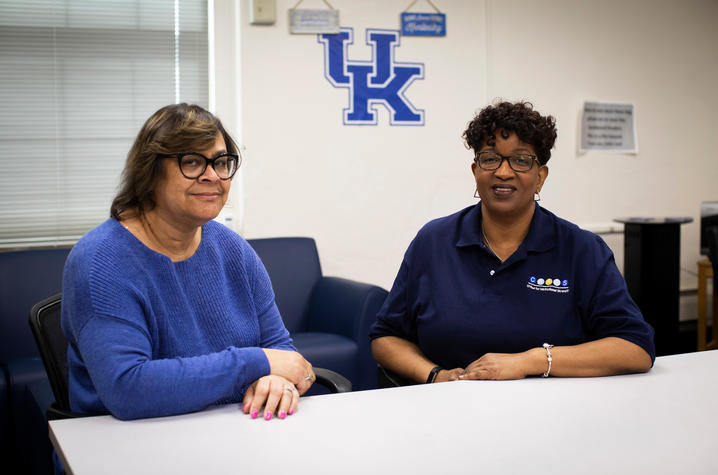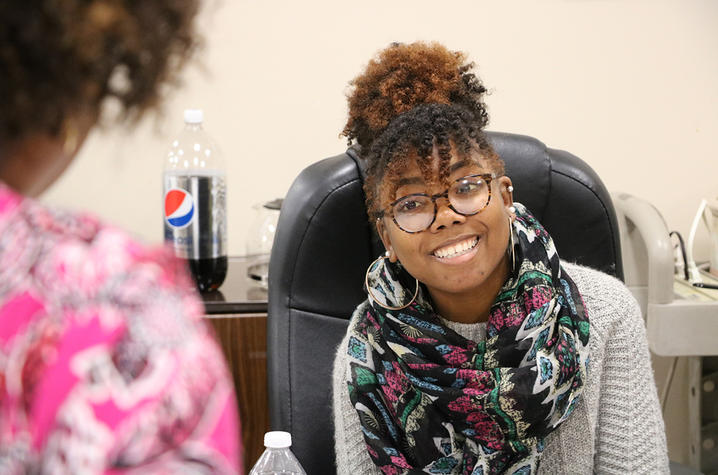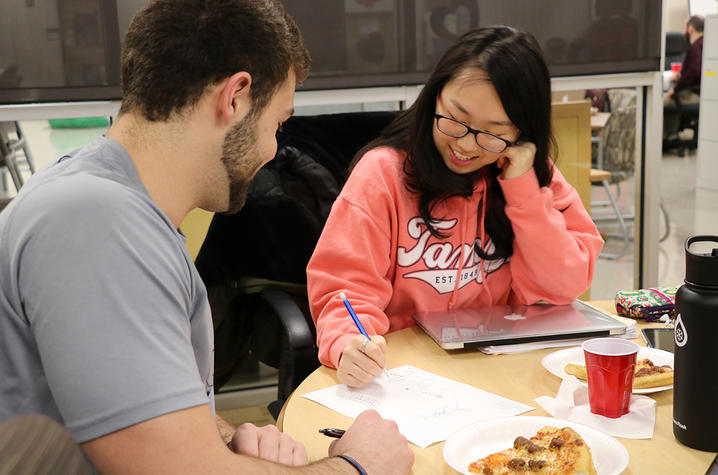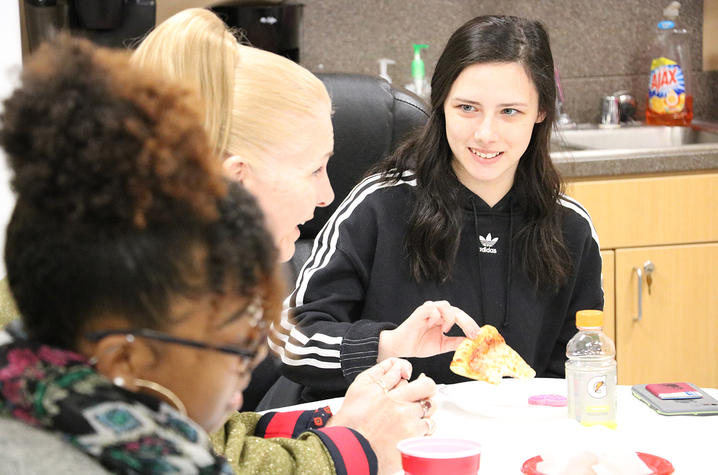 LEXINGTON, Ky. (April 4, 2019) — Student and academic support is at the heart of the University of Kentucky's mission, and two departments on campus are aimed at doing just that, while also providing students a "home away from home."
Student Support Services (SSS) and the Center for Academic Resources and Enrichment Services (CARES), both housed under UK's Office for Institutional Diversity, are well known on campus for their tutoring and advising services. But their students say the community and sense of family they provide are what make them truly special.
"One of the goals of SSS is to provide students the opportunity to become involved and create a support system for themselves with their peers," said Lydia Wims, director of SSS, which works primarily with students who are first generation, low income or have disabilities. "One way of accomplishing this is with strategic social/cultural activities. This aids in students having a sense of belonging on a large campus. Oftentimes, these social/cultural events are where students can begin connecting and develop friendships — many times, lifelong friends."
After learning that many students often only eat one meal a day, or not at all, the SSS office decided they could provide some assistance. This spring, they began hosting monthly lunches for students, encouraging them to stop in, enjoy some free food and chat with other students. 
"Even though we frequently refer students to UK's Big Blue Pantry as well as other community resources, we see our monthly 'Soup & Sandwich Lunch' as a way to more immediately assist our students," Wims said. "The students come out and enjoy each other and the staff, and they love the family atmosphere this brings to the office."
In February, SSS hosted a Valentine's Day-themed lunch. Ndye Thiaw, a former first generation transfer student from Bluegrass Community and Technical College, was in attendance. Thiaw joined SSS on her first day at UK in 2015, and is now a recent graduate preparing for graduate school. She is still involved with SSS as a tutor.
"SSS has provided a home away from home with their welcome and lovely office that is always open to students regardless of their backgrounds," Thiaw said. "The staff has always been open to me and has supported me in many levels whether its academic advising, career choice advising or simply emotional support. I am glad there is a place such as SSS at UK because the office has truly made UK feel like a community that I belong to."
While similar in its mission, CARES is aimed at serving students from underrepresented groups to increase their retention and graduation rates. Toni Thomas, director of CARES, says the center takes a holistic approach to work with the students they serve.
"One of CARES' major areas of focus is to ensure our students feel connected, and know that they are valued at UK," Thomas said. "The programs and activities we plan are intentional in design with the intended outcome being that our students have a strong sense of belonging here at UK. They must feel that UK is home and that they are supported."
CARES recently hosted Self-Care Week, offering students opportunities to unwind and take a break from midterms. They offered yoga, Koru meditation, massages, painting and DIY "homemade essentials" including stress balls, hand and body scrubs, and lip balm.
"We have worked with many students who were stressed out — school and life were overwhelming them," Thomas said. "We wanted to do something to say, 'slow down and take a quick break just to clear your head.'"
Gabriella Melendez, a junior architecture major, participated in the Koru meditation.
"I felt like it helped me to be more present," Melendez said. "I feel like if I continued to practice meditation, it would help me, so I decided to sign up for weekly sessions at UK's Counseling Center."
Aliyah Austin, a sophomore majoring in integrated strategic communication, also participated in several of the Self-Care Week events, including trap yoga, the DIY projects and "Mocktails with a Twist." She said these events not only helped her relax, but also provided much needed exercise and a creative release.
"The Self-Care Week definitely helped me press pause on my stressful week that included classes, exam review, tutoring and work," Austin said. "That week was a great 'live in the moment' experience that I needed. It allowed me to take a break and relax my mind, so when I did return to my studies I was more clear-headed."
Austin says it is because of CARES that she has excelled both academically and socially at UK.
"I personally love CARES; they take you in and make sure that you are aware of everything that is available to you on campus," she said. "They will even go that extra mile and make you feel like family. That extra attention and care made my college experience easier going forward."
"We are a university striving to create a community where everyone — regardless of identity or perspective — feels a sense of belonging," said Sonja Feist-Price, UK's vice president for institutional diversity. "As educators and mentors, we must guide them, instruct them and also learn from them, as they build bridges of understanding and belonging."
To learn more about these programs and how to become involved, visit www.uky.edu/sss/ and www.uky.edu/cares/.