Breaking Barriers as a First-gen Female in Computer Science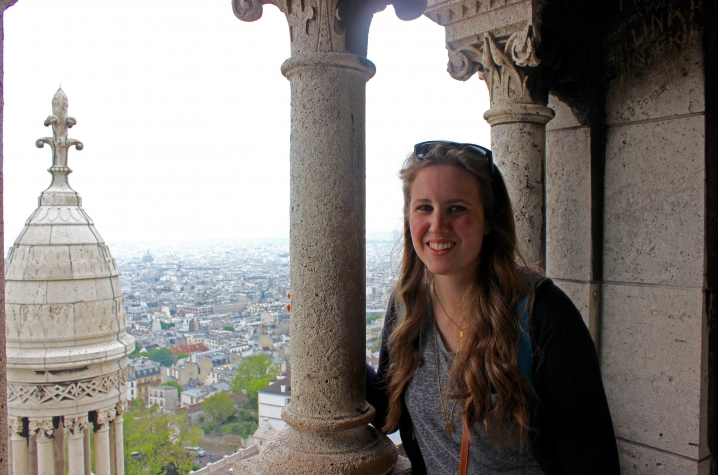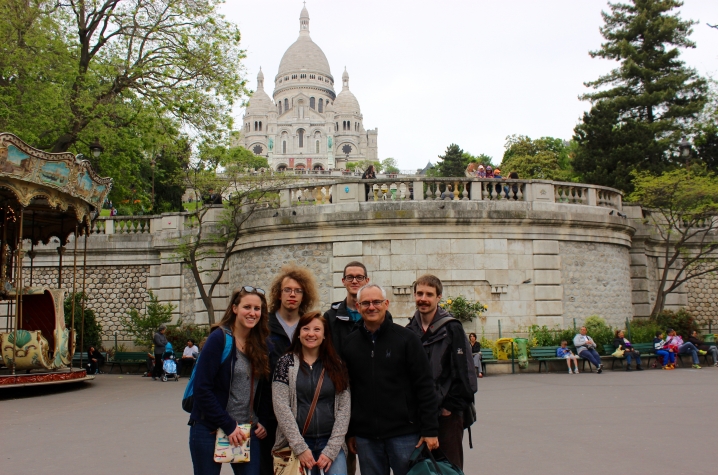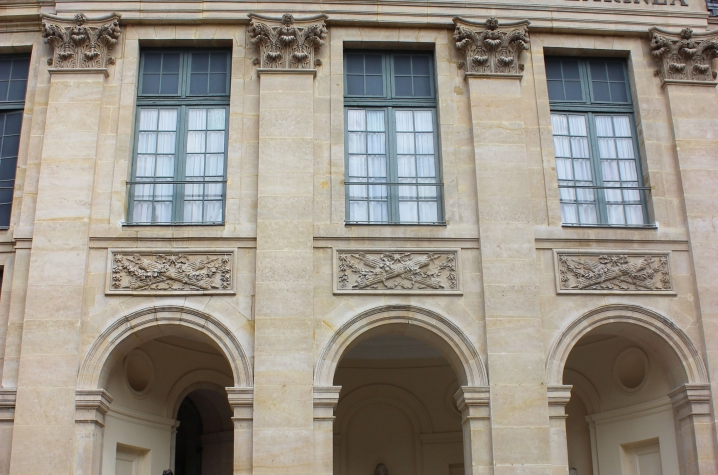 LEXINGTON, Ky. (May 19, 2015) — She comes from a Kentucky town of fewer than 7,000, but she's no stranger to traveling the world's most influential cities. She only just earned her bachelor's degree in December, but began working toward her master's last year. She is a female going into in a historically male-dominated field, but has had no trouble landing top internships and research positions.
And while many may think working at NASA and on an international project to unwrap ancient scrolls would be the pinnacle of Abigail Coleman's career, this is actually just the beginning.
Coleman is a first-generation college student at the University of Kentucky. She graduated with a degree in computer science from the UK College of Engineering and is now a graduate student at the university. Her studies keep her busy during the academic year, so she's eager that summer has begun.
She won't be taking a break though; instead, she'll work full-time on a project that fuses ancient history and modern technology.   
"I got this great opportunity to work on this project, and I figured I'd get my master's at the same time," Coleman said. "I didn't apply to any other college. I knew it wasn't a question."
The ancient Herculaneum scrolls project has been in the works for years, led by Department of Computer Science Chair and Professor Brent Seales, but has reached a turning point this year, and with the help of Seales' team, may reach another soon.
It's an international collaboration: physicists from Italy, a papryologist from France, and Seales leading the computer science initiative at UK.
With the scrolls carbonized by the 79 A.D. eruption of Mount Vesuvius in Italy, it is simply impossible to unroll them without destroying them. So while the physicists can scan a 2,000-year old scroll at the European Synchrotron Radiation Facility, and the papryologist can study the scroll's content, computer software is needed to visualize the scroll and scan through it for writing. With the hundreds of carbonized layers, the software Seales and others are working on becomes vital for delivering full works rather than only individual letters.
Coleman, joined by several other student researchers, has specifically worked on texture (UV) mapping. UV mapping is a way to make a 2D image representation of a 3D model's surface, in this case 2D images or pages of the 3D scroll.
"It's cool doing something that's never been done before," she said.
Coleman is from Princeton, Kentucky, and has always been fascinated by technology. She excelled in her computer science courses, becoming a University Scholar, which allowed her to  work toward her master's degree before graduating with her bachelor's. During her time at UK she has also been a member of Phi Sigma Rho, a social sorority for women in engineering and technology.
Last summer Coleman interned at NASA, working on a user interface to train individuals who work on controls for the international space station.
"It was a review of the skillset people needed to work on mission control in Huntsville," she said. "I loved it. I learned something new every day."
This summer will again provide a unique learning and professional experience working on the ancient scroll software, otherwise known to the group as "Volume Cartography."   
Following the end of the semester, Coleman traveled with the team to Paris, France, where they presented at the Google Cultural Institute and trained their collaborator at the Institut de France to use the software.
With much of the software developed this semester, the group is hoping to unveil a full page of text by the end of the summer.
"Once you actually start getting results, seeing your stuff working, it's so worthwhile," Coleman said.
What's next for Coleman after working on the ancient scrolls project and earning her master's from UK?
"I would love to go back to NASA, but I've learned a lot in this project with imaging processing," she said. In other words, she is now ready for a range of opportunities that lie ahead.   
MEDIA CONTACT: Whitney Harder, 859-323-2396, whitney.harder@uky.edu