New Student Code Reflects National Best Practices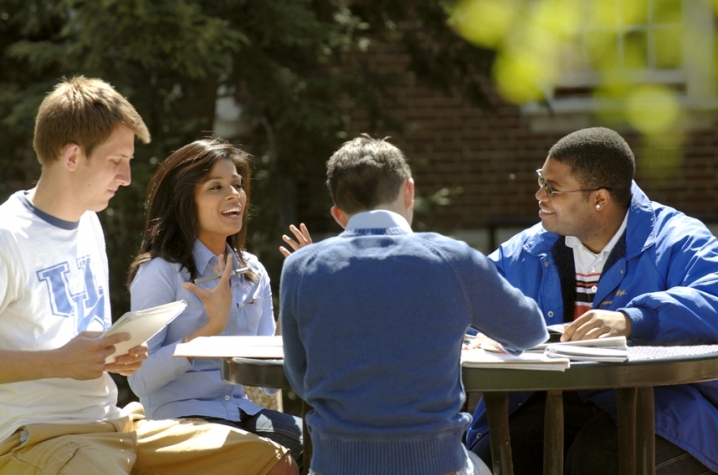 LEXINGTON, Ky. (June 8, 2010) -- Representatives of the entire campus community contributed to the University of Kentucky's significantly revised Code of Student Conduct approved today by the Board of Trustees.
"The average student won't find that the code revisions change their day-to-day campus life," said Division of Student Affairs Interim Associate Dean of Students for Student Conduct Dana Walton-Macaulay.
"The revisions to the Code of Student Conduct streamline the conduct process once a student has been charged with a violation, and reduces the number of meetings and amount of time required to resolve many cases, while preserving the important facets of a student's interaction with the Dean of Students Office," said Macaulay.
Responsibility for proposing revisions to the code was delegated to a Student Code Committee, which consisted of students, faculty and administrators. After nearly a year of deliberation, a draft of the new code was completed in March 2010, when the committee sought feedback from the entire university community.
The code was last changed in July 2005. Since that time, many changes, both internal and external to the university, required an update to the UK Code of Student Conduct. The Student Code Committee's stated goals during the evaluation process were:
-- To align the current code with national best practices;
-- To ensure that the code is in compliance with recent changes to federal and state laws (e.g., the Clery Act, Title IX, and policies issued by the Office of Civil Rights);
-- To incorporate recent university policy changes (e.g., AR 6:2 [Policy of Sexual Assault, Stalking and Relationship Violence] and the Interim Guidelines for Handling Allegations of Student-on-Student Sexual Assault, Stalking and Relationship Violence);
-- To clarify the judicial procedures associated with alleged violations of the code; and
-- To affirm the code is a living document that requires regular and thorough review and revision.