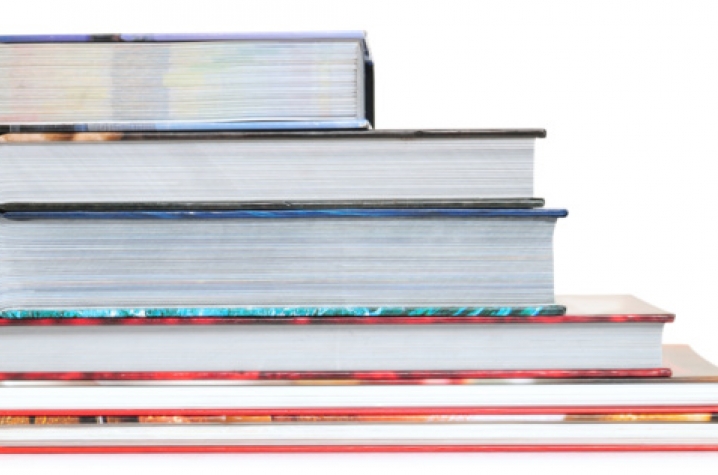 LEXINGTON, Ky. (Aug. 17, 2010) —  For all their differences, for all their diversity, for all their individuality, college students share one thing, one quest, one goal – the need to save money.
The University of Kentucky Bookstore introduces a new option this year that generations of college students have clamored for, university textbook rental.
If UK students follow the national trend experienced by Follett Higher Education Group (the UK Bookstore's parent company), renting rather than buying their textbooks could save them 50 percent or more on the cost of textbooks. And they won't have to quash the urge to pull out the highlighter. Student can continue to highlight and take notes in their rented textbooks. They will also have the option to buy the book at the end of a term.
During Follett's comprehensive, national pilot program, students saved nearly $2 million on their course materials in just one semester at seven schools, including UK. More than 90 percent of participating students surveyed expressed satisfaction.
Sally Wiatrowski, the store director for UK Bookstore, said UK students who took part in Follett's national pilot program last year seemed very happy. "The results and feedback from UK students who were able to select rental as an option were very positive. In response, the Rent-A-Text at the UK Bookstore is now offering a much wider expanse of titles."
Rent-A-Text at the UK Bookstore also makes it easier for students to purchase, pick-up and return textbooks either in the campus store or online at www.uk.bkstr.com.  Students will also have numerous choices for payment, including a UK Plus Account.
"We have been at the forefront of cost-savings programs for more than a century," said Thomas A. Christopher, president of Follett Higher Education Group. "Helping to reduce the costs of higher education is part of our mission and we look forward to working with the University of Kentucky Bookstore to deliver substantial textbook savings to students."
Look for more information about Rent-A-Text in the campus store, or go to www.rent-a-text.com or www.facebook.com/rentatext.