Unwind With 'Massage on the Go'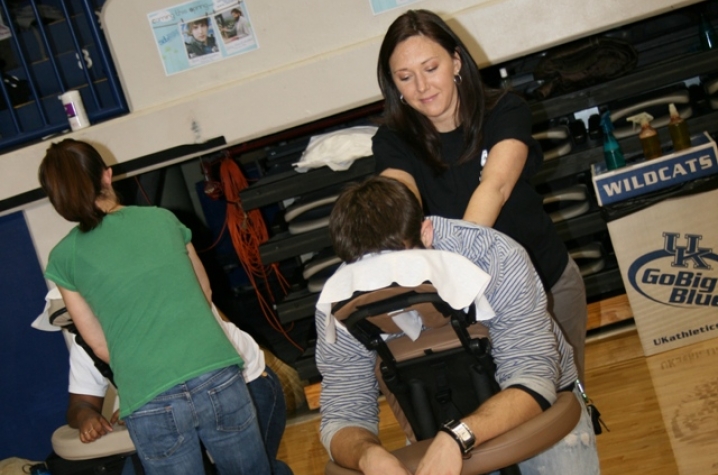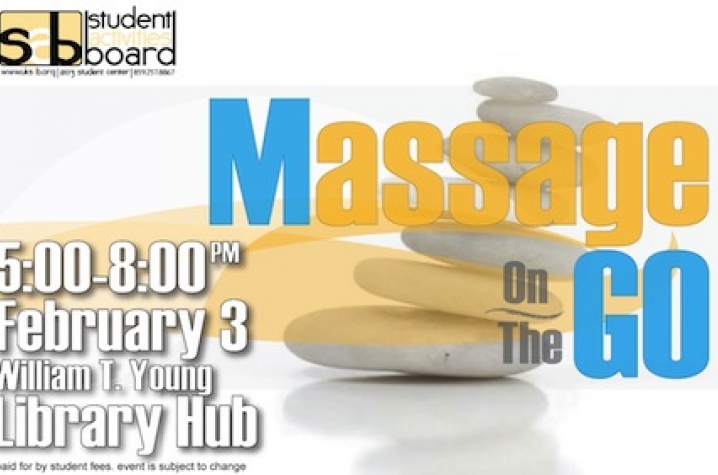 LEXINGTON, Ky. (Feb. 3, 2010) – If the stress of the spring semester is already starting to make you feel tense, help yourself unwind with a free five-minute massage from 5 to 8 p.m. today, Wednesday, Feb. 3, at the Hub located in the basement of the William T. Young Library.
This is the first of three "Massage on the Go" sessions offered by the Student Activities Board (SAB) this semester. Students from the Lexington Healing Arts Academy will be available to give the free five-minute massages.
"Students can take a break from studying and head to the basement of the library for a free five-minute massage," said Aimee Glindmeyer, director of SAB's campus life committee. Massage on the Go is a way to relax and not have to go completely out of your way to do it."
Massage therapy is a great way to relax tight muscles, improve circulation and reduce overall stress.
For more information on this event or Student Activities Board, visit www.uksab.org.