'Behind the Blue': Student Activism, Change Makers Then and Now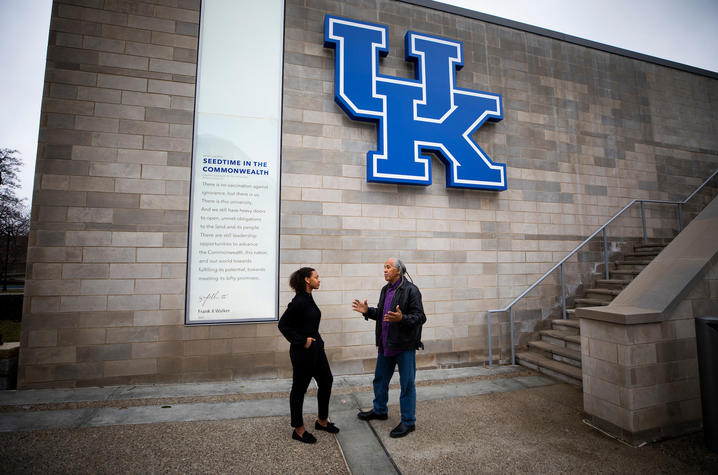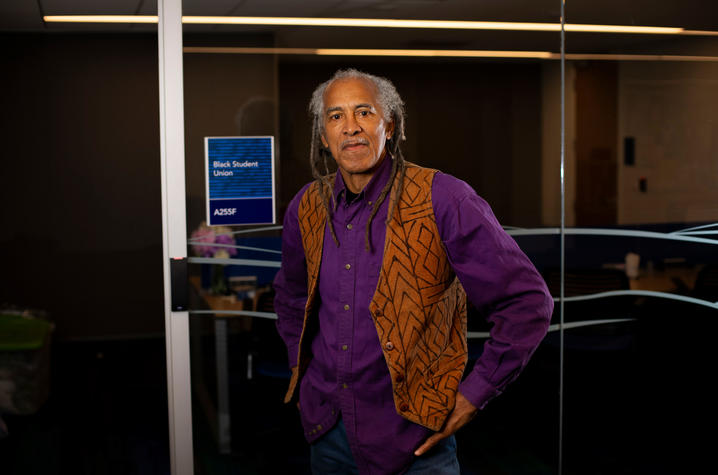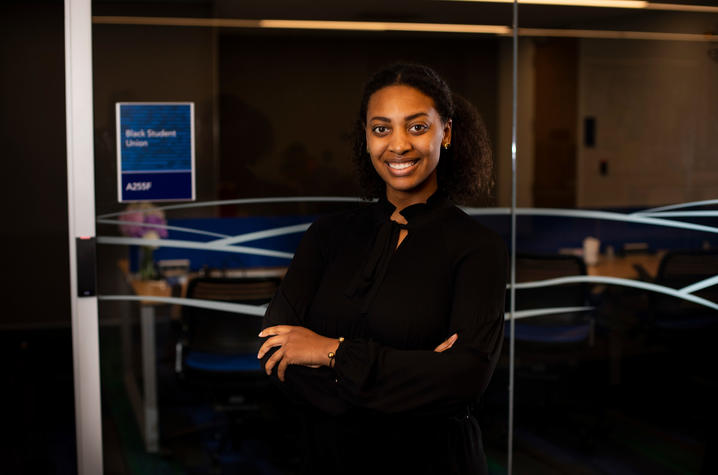 LEXINGTON, Ky. (Feb. 26, 2019) – Throughout U.S. history, college students have often been catalysts of change.
In the 1960s they led sit-ins, rallies and marches and demanded change on their campuses and in their communities. The University of Kentucky's campus was no different.
This edition of Behind the Blue features the founding president of UK's Black Student Union and today's leader. Two student leaders – one from today, another from more than a generation ago – engage in a thought-provoking discussion about their roles as change makers, their leadership of the Black Student Union and their vision for the campus community and beyond.
Jim Embry, a 1974 UK graduate, got involved in civil rights activism at age 10 as a member of Northern Kentucky CORE. His mother was the chapter president and took him to meetings and picket lines.
This experience lit a fire within him that ignited a life-long passion for social justice.
Embry was among the UK students who founded the Black Student Union, which presented to President John Oswald a list of demands aimed at creating a more diverse and equitable campus environment.
From that meeting, Embry said, a number of changes were implemented, including the creation of African American history courses, and prohibitions on off-campus housing discrimination.
While serving as the BSU president, Embry fought across Kentucky for social and environmental justice. After attending Dr. Martin Luther King Jr.'s funeral in Atlanta, he helped organize the annual Martin Luther King Day march in Lexington. His activism eventually led him to Detroit where he worked closely with Grace Lee Boggs as the director of the Boggs Center.
As director, Embry helped create a vision for the Greening of Detroit and established urban gardens. He continued that work when he returned to Lexington in 2005 and founded Sustainable Communities Network.
Change is rarely linear; it's often cyclical, and the issues faced in the past must be battled again. That sentiment has held true for addressing and combating discrimination on campus, according to current UK BSU president, Tsage Douglas.
Douglas, a junior majoring in public health, foreign language and international economics, leads the UK Black Student Union with the same passion and fervor Embry brought to the university.
Douglas appreciates the changes that have taken place at UK since its founding. But she came to UK to help it reach its full potential as an inclusive, affirming and diverse campus community.
UK's enrollment of students of color has grown significantly over the past several years. The numbers of underrepresented students who are graduating from the university also continue to rise.
But Douglas and other current members of the Black Student Union believe more change and progress are necessary. And, to that end, they have their own demands: more transparency, increased recruitment of black faculty and staff, increased financial aid for black students and the creation of a black student advisory council.
As of today, the black student advisory council has been established, and she and other student leaders are working with administrators on the other three goals.
Mirroring the past, students on UK's campus continue to be catalysts for change.
Become a subscriber to receive new episodes of "Behind the Blue" each week. UK's latest medical breakthroughs, research, artists and writers will be featured, along with the most important news impacting the university.
For questions or comments about this or any other episode of "Behind the Blue," email BehindTheBlue@uky.edu or tweet your question with #BehindTheBlue.