UK, Toyota to Celebrate 20 Years of Partnership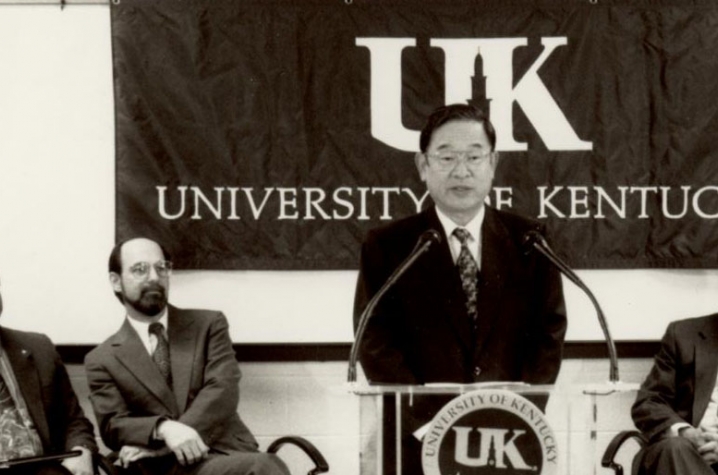 LEXINGTON, Ky. (Oct. 22, 2014) — The Lean Systems Program and the Painting Research and Development Program at the University of Kentucky will officially mark their 20th anniversary during the fourth annual Lean Systems Users Conference, to be held Oct. 28-29 in Lexington.
The programs, the product of an ongoing collaboration between Toyota and the UK College of Engineering, provide training and research in lean systems and manufacturing technology.
Lean systems is an approach that seeks to create the maximum value for the customer from resources expended in production. The UK program calls it "True Lean" because of its continuous collaboration with Toyota, something no other lean training program can offer. The Painting Research and Development Program has produced eight joint patents-pending in cooperation with Toyota.
A celebratory dinner will be held on Tuesday evening, with speakers highlighting both programs' history and accomplishments. Invited speakers include former Kentucky Gov. Martha Layne Collins, Toyota President Simon Nagata, Toyota Motor Manufacturing Kentucky President Wil James, and UK President Eli Capilouto, as well as program leaders and former Toyota executives in residence. The celebration dinner is included with conference registration. In addition, a small number of tickets to the celebration dinner are available for purchase.
The theme of this year's Users Conference is "Plan-Do-LEARN-Act." Former students of the Lean Systems Program are encouraged to attend, as is anyone engaged in transforming their business processes through lean systems. Those working in the manufacturing, health care, service, nonprofit, and administrative sectors for example, can benefit from attending the conference.
For more information, please contact Sandra Dunn at 859-257-4886 or sandra.dunn@uky.edu. 
MEDIA CONTACT: Keith Hautala, 859-533-2911; keith.hautala@uky.edu