First Female President of University of Memphis, Shirley Raines, Visits UK to Discuss Leadership Skills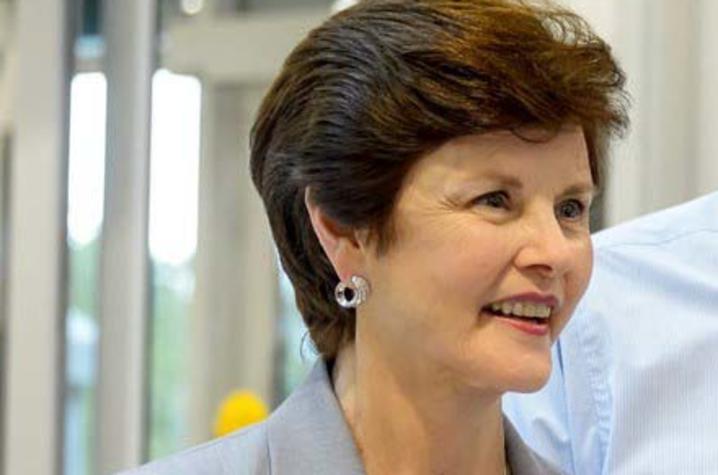 LEXINGTON, Ky. (April 8, 2019) — The first woman president of the University of Memphis, Shirley Raines, will speak at the University of Kentucky beginning 4 p.m. Thursday, April 18, in the Lexmark Room of the Main Building. A reception will follow immediately after the lecture.
Raines' talk, "An Uncommon Leadership Journey," will focus on how to "lead change." The public is invited to the free event.
The former university leader's visit is sponsored by UK Women's Executive Leadership Development (WELD), a program designed to develop the next generation of UK leaders through retreats, monthly meetings, conversations with upper level administrators and group projects. WELD's fourth cohort of 25 UK faculty and staff members was recently selected to begin the eight-month program. 
Growing up on a small cotton farm in West Tennessee, Raines' career began as a preschool teacher. Before her 12 years as the University of Memphis' president, Raines served in administrative posts and on the faculties of universities in six states, including UK as its former vice chancellor for academic services and dean of the UK College of Education. She led the University of Memphis to become one of the top-20 internship programs in the nation, with the largest honors program in the state and an entrepreneurship program that launched companies started by professors. She and her Memphis leadership team were acknowledged by city, county and state governments for major growth in reputation as a metropolitan research university, increased graduation rates and superior management.
For five years, she shared her leadership stories, challenges and pitfalls at Harvard's Institute for New Presidents and Chancellors. With that same humor, dignity and style, Raines now conveys leadership stories to inspire, inform and challenge leaders, team members and citizens for universities, nonprofits, corporations, foundations and professional associations.     
Raines has written 18 books, 15 for educators, two for children, and her newest, a leadership book titled "An Uncommon Journey:  Leadership Lessons from a Preschool Teacher Who Became a University President." A member of the Tennessee Women's Hall of Fame, Raines has spoken at the White House Conference on University Entrepreneurship for the FedEx Institute of Technology.