A Founder of UK's Committee on Social Theory Returns for Lecture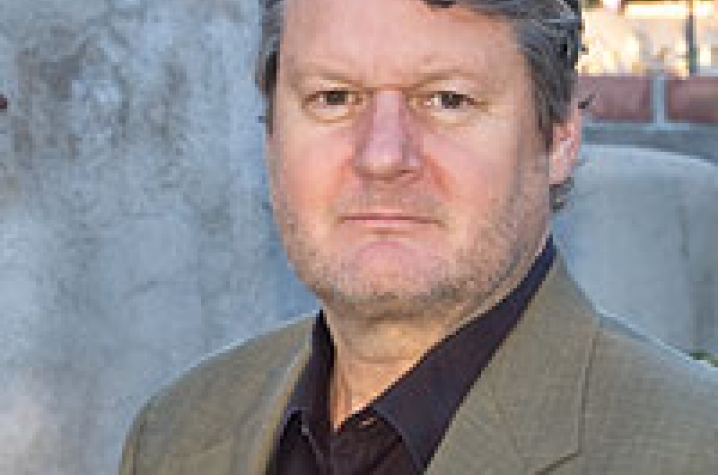 LEXINGTON, Ky. (Oct. 11, 2011) — The University of Kentucky's Committee on Social Theory will welcome a former faculty member and active debater in spatial science and geographic thought to campus for its Fall Distinguished Speaker and Founders Forum this week.
John Paul Jones III, dean of the University of Arizona's College of Social and Behavioral Sciences, will deliver the committee's annual lecture titled, "The Politics of Autonomous Spaces" at 4 p.m. Friday, Oct. 14, in the West End Boardroom on the 18th floor of Patterson Office Tower.
Jones' visit and participation in the annual series is unique, as he was an esteemed professor and colleague on the faculty of UK's Department of Geography from the fall of 1991 to summer 2003. Jones was also was founding member of the Committee on Social Theory, an interdisciplinary program at UK that promotes research and teaching collaboration between the humanities and the social sciences.
"In a sense, this is a homecoming and one that many students and faculty who know Professor Jones will not want to miss," said Social Theory Director and French Professor Suzanne R. Pucci.
Before being named dean in January 2010, Jones was professor and director of the School of Geography and Development in the College of Social and Behavioral Sciences at the University of Arizona. Jones' work includes nearly 100 articles and book chapters, seven edited books and numerous awards from the National Science Foundation (NSF).  He is the past editor of his field's flagship journal, The Annals of the Association of American Geographers. 
Jones is a human geographer with a long held interest in the history of geographic thought and geographic methodology. He has been active in debates over spatial science and contributed methodologically to the spatial contextualization of regression models.
Jones' work examines the history of geographic thought and methodology; the debates over spatial science and scale; the globalization of civil society in Oaxaca, Mexico; and co-productions of scientists and artists regarding climate change, geo-visualization and bio-art.
The Committee on Social Theory will host a reception for Jones at 6 p.m., immediately following his talk, in the Gaines Center's Commonwealth House.
UK faculty, staff and students will also have the opportunity to participate in a discussion with Jones and the two other professors who founded The Committee on Social Theory at UK in 1989: Wolfgang Natter, now dean of the College of Arts & Sciences at St. Bonaventure University and Ted Schatzki, associate dean of UK's College of Arts & Sciences.
The Founders Forum will be held from noon to 2 p.m. Friday, Oct. 14, at the Gaines Center's Bingham Davis House. Lunch will be provided, but all interested participants must reserve a space by contacting Naomi Norasak at nnora0@uky.edu.
For more information on Jones' lecture and the Founders Forum, please contact Norasak or Pucci at spucci1@uky.edu.