Gatton's Business Foundations Certificate Offers Skills to Enhance Your Career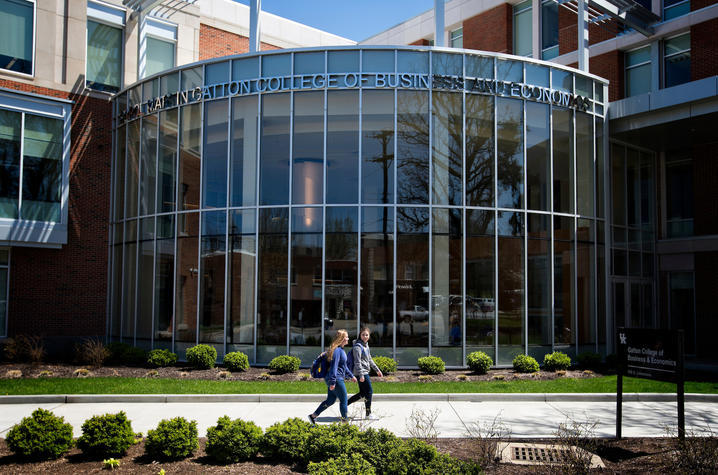 LEXINGTON, Ky. (July 25, 2019) — Looking for the skills you need to enhance your career, in a program that fits easily into your busy lifestyle? Ten evenings this fall will give you just what you need. The University of Kentucky's Gatton College of Business and Economics, through its Don and Cathy Jacobs Executive Education Center (EEC), is once again offering its Certificate in Business Administration (CBA) program beginning in September.
"This is a wonderful opportunity to acquire the basics of a business degree without the time commitment a degree requires," Lorna Patches, director of the EEC and director of the UK-UofL Executive MBA Program, said. "Or, if you're interested in exploring whether an advanced MBA degree is right for you before committing to it, this CBA series could be just right for you."
The 10-week series, "Business Foundations," begins Thursday, Sept. 12, and continues on Thursday evenings through Nov. 14. The lively instructional environment, led by distinguished faculty from the Gatton College, is complemented by opportunities for hands-on experience with each three-hour class, 5:30 to 8:30 p.m., focusing on a different vital topic.
"The program is designed to provide an understanding of business terms, practices and tools to enable people to make better informed business decisions," Patches said. "The CBA program is open to all interested persons who want to energize their careers and broaden their horizons."
The state-of-the-art Gatton College building, located in the heart of the UK campus in Lexington, is the site for these stimulating weekly classes. Lighted, free parking is available close to the building for registrants. The cost is $1,100 with a $150 per person discount available for groups of three or more who sign up for the program. The fee for UK employees to register is $1,000. Interested UK personnel must use the "UK Faculty, Staff, Student" option on the registration form.
Fees include instruction, all materials and light refreshments at each session, in addition to parking. To register or for more information, go online, call 1-800-284-6407 or email Connie Blakemore at csblak00@uky.edu.
The 2019 fall agenda (subject to change) is listed below:
Thursday, Sept. 12: Organizational Design and Environment
Thursday, Sept. 19: Individual Behavior in Organizations
Thursday, Sept. 26: Essentials of Human Resource Management
Thursday, Oct. 3: Essentials of Marketing
Thursday, Oct. 10: Strategic Management
Thursday, Oct. 17: Accounting Measurement and Reporting
Thursday, Oct. 24: Lean Supply Chain Management
Thursday, Oct. 31: Business Law
Thursday, Nov. 7: Financial Decision Making
Thursday, Nov. 14: Economics in the Workplace/Certificate Presentation