Chellgren Center to Host 'How Sweatshops Helped Transform the World' Lecture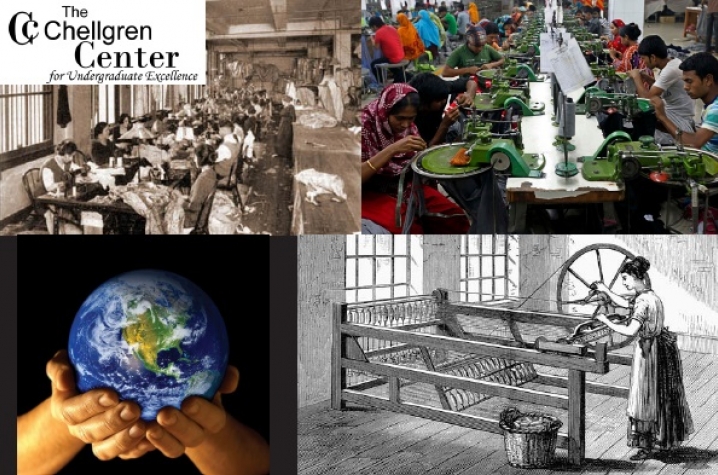 LEXINGTON, Ky. (April 7, 2014) — The University of Kentucky Chellgren Center for Undergraduate Excellence will host a lecture by Ken Troske, Sturgill Endowed Professor of Economics, as its final lecture in the Chellgren Seminar Series this semester. "How Sweatshops Helped Transform the World" will begin 7 p.m. Tuesday, April 8, in the William T. Young Library UK Athletics Auditorium.
Over the last 200 years, the textile industry, with its large production facilities filled with low-skilled, low-wage workers, commonly referred to as sweatshops, has leaped from region to region in pursuit of low wages leaving in its wake more skilled, wealthier workers and an economy primed for even greater economic growth.
Analyzing these trends, the Chellgren Lecture will focus on the movement of sweatshops around the globe, illustrate benefits they provide to a region, and highlight key factors necessary for continued economic growth after sweatshops vacate a region. Troske will also speak about why the Kentucky economy ranks near the bottom of economic well-being compared to other U.S. states.
Troske is the senior associate dean for administration, faculty and research at the UK Gatton College of Business and Economics as well as a research fellow with the Institute for the Study of Labor (IZA) in Bonn, Germany. He received his doctoral degree in economics from the University of Chicago in 1992. Troske's research has focused on issues of technological change, labor market discrimination, program evaluation and regional economic growth. Since coming to Kentucky, Troske has become one of the leading commentators on the economic challenges facing the Commonwealth.
The purpose of the Chellgren Seminar Series is to contribute to the intellectual aspects of the undergraduate experience by inviting eminent scholars to deliver brief, provocative presentations on issues that expand our thinking and imagination.
The Chellgren Seminar Series is supported by the Chellgren Center which is part of the Academy of Undergraduate Excellence within the Division of Undergraduate Education at UK.