Eller to Deliver Distinguished Professor Lecture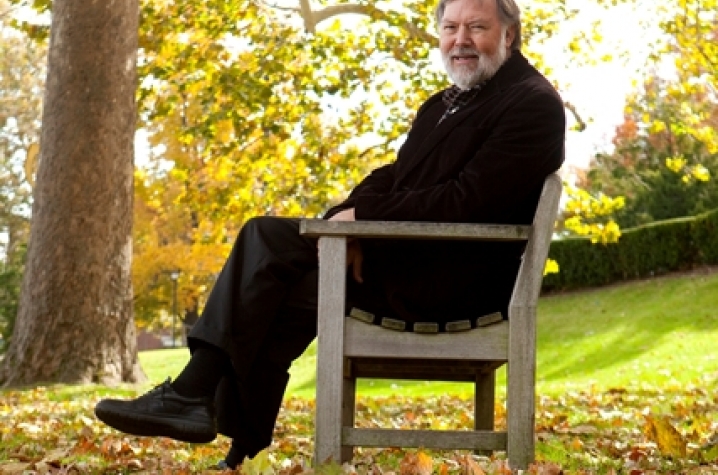 LEXINGTON, Ky. (April 12, 2012) — The University of Kentucky College of Arts and Sciences will present the Distinguished Professor Lecture, featuring History Professor Ron Eller at 7:30 p.m., Thursday, April 12 in the William T. Young Library auditorium.
Eller's lecture, "Seeking the Good Life in America: Lessons From the Appalachian Past," will discuss what the future holds for Appalachia, using the history of the region as a foundation.
Eller, a professor in the Department of History, is originally from West Virginia. Having  spent more than 40 years teaching and writing about the Appalachian region, he also served as the director for the UK Appalachian Center for 16 years. Eller has also served as chairman of the Governor's Kentucky Appalachian Task Force, the first chairman of the Kentucky Appalachian Commission and as a member of the Sustainable Communities Task Force of President Clinton's Council on Sustainable Development.
Appalachia must undergo a deep transformation in values and behavior, along with the rest of America, in order to transcend the region's environmental, social and economic crises, Eller says. In his lecture, he will explore how understanding the region's history is vital in building a broad social movement in the 21st century.
Ann Kingsolver, director of the Appalachian Center and Appalachian Studies Program, said that Eller's discussion is much anticipated.
"Ron Eller is the leading historian of Appalachia in the 13-state region, and he has inspired a generation of historians to take multiple perspectives into account, giving as strong a voice to local experience as to dominant state and industrial perspectives," Kingsolver said.
The lecture is free and open to the public.
MEDIA CONTACT: Sarah Geegan, (859) 257-5365; sarah.geegan@uky.edu