Jeffrey Toobin to Deliver Prichard Lecture at UK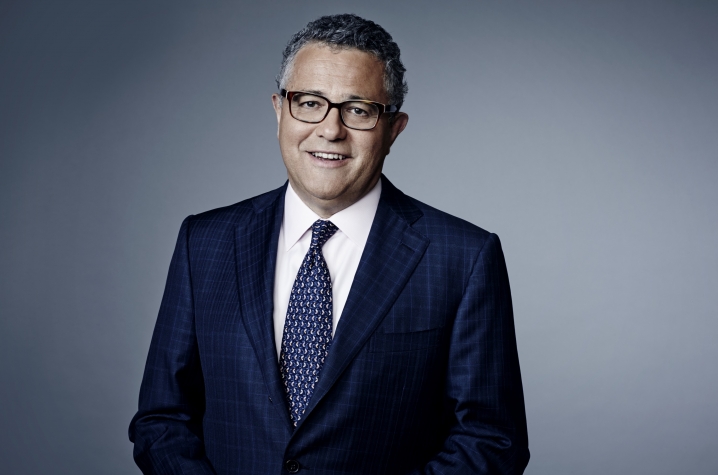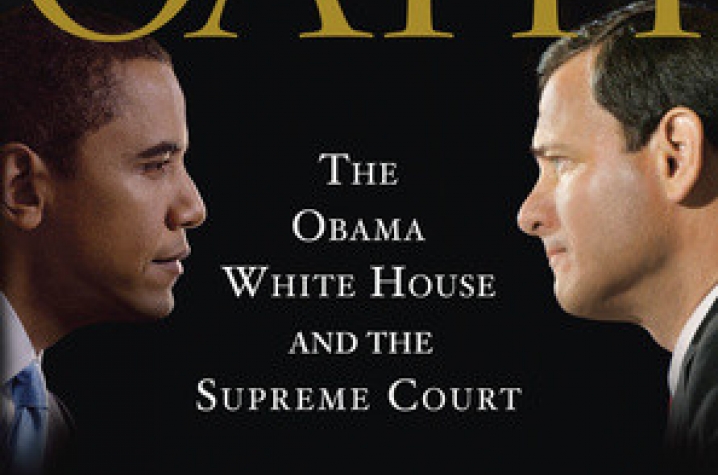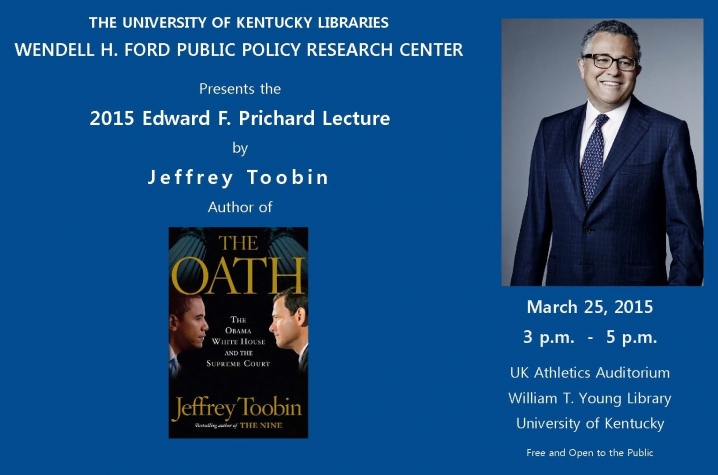 LEXINGTON, Ky. (March 13, 2015) — Author and journalist Jeffrey Toobin will deliver the 2015 Edward F. Prichard Lecture, sponsored by University of Kentucky Libraries Wendell H. Ford Public Policy Center. He will speak on "The Obama White House and the Supreme Court." The Prichard Lecture will take place 3 to 5 p.m. Wednesday, March 25, in the UK Athletics Auditorium of William T. Young Library. The presentation is free and open to the public.
Toobin is a staff writer at The New Yorker and the senior legal analyst for CNN. Previously he worked for ABC News, where his work received an Emmy Award. He is the author of profiles of Supreme Court Justices Ruth Bader Ginsburg, Stephen Breyer, Anthony Kennedy, Clarence Thomas and Chief Justice John G. Roberts, as well as articles on nearly every major legal controversy and trial of the past two decades. Toobin's most recent book is "The Oath: The Obama White House and the Supreme Court."
The Prichard Lecture is made possible, in part, by an endowment created by the family of Edward F. Prichard Jr.
The Ford Public Policy Research Center supports research and public and educational programming dealing with issues relating to public policy, politics and Congress. The center provides UK faculty, involved in teaching and research in these areas, the opportunity to work closely with the Ford Center on specific or general topics. Exhibits are made available on the UK campus as well as other institutions and agencies throughout Kentucky. In addition, the Ford Center works closely with the UK Libraries' Special Collections Research Center to support digitizing primary source materials pertaining to public policy, politics and Congress and placing them on the Web. The center also supports interns in processing related collections.
The Ford Center is a member of the Association of Centers for the Study of Congress. Co-directors of the center are Deirdre Scaggs, UK Libraries associate dean for special collections and Tracy Campbell, professor in the UK Department of History.
MEDIA CONTACT: Whitney Hale, 859-257-8716; whitney.hale@uky.edu